Mondays are becoming fun days, with the Foodie Monday BlogHop. Yes, there is the tension of planning for the weeks theme. First of all selecting a dish that fits both the theme as well as the blog. And then getting the ingredients together. Researching for the post and developing the framework of the recipe.  Going into cooking mode, shifting into photographer mode and finally, writer mode. The end result makes up for all this, though. My choice for this Monday was a very tasty, easy, nutritious Drumstick Corn Carrot Soup. To my delight, I was able to lay my hands on moringa pods (drumsticks), moringa leaves and moringa blossoms!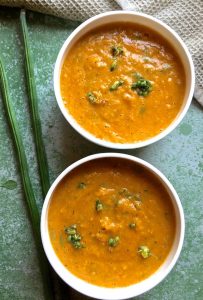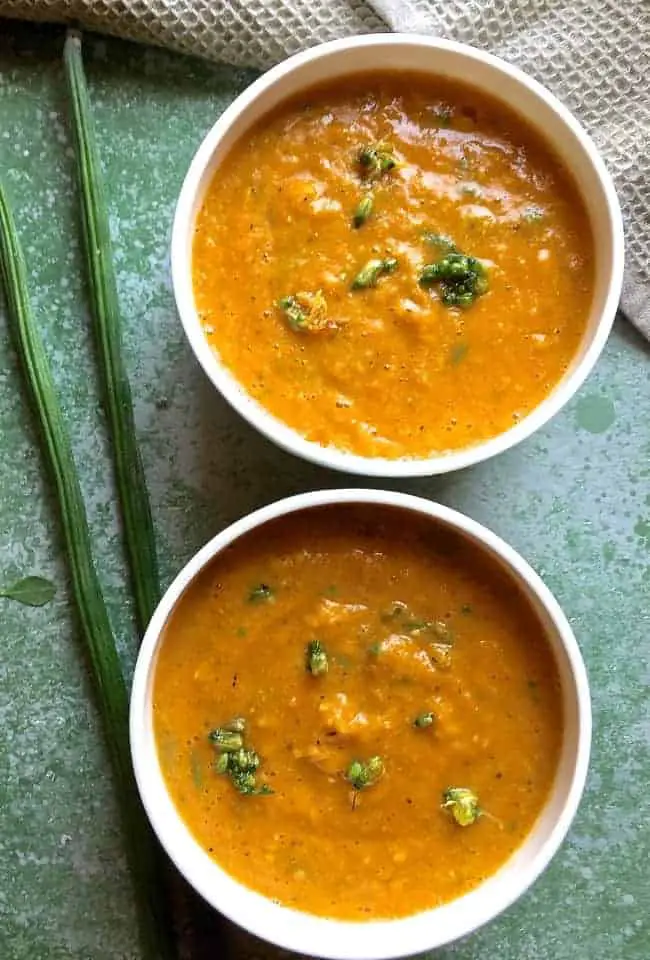 This is the second in my series of posts on Using Moringa in easy Recipes
The theme for the 183rd Foodie Monday Blog Hop is 'Indian Superfoods'. It was food blogger Vidya Narayan's turn to suggest themes. She stipulated the superfoods we could choose from. Turmeric, Moringa, or Makhana (Lotus seeds/ fox nuts). However for me there was hardly a question of options. I had no time to go to the grocery store this week. Even if I had, I doubt that I would have got fresh raw turmeric. Makhana did not call out to me, at least not for the moment. Hence, Moringa it was going to be. (For an idea of the nutritional and medicinal values of the Moringa, refer this article in healthline.com)
The gardener at my apartment block was, luckily for me, busy loping off the top branches of the lone Drumstick tree in our gardens. It took just minutes to get from him a bunch of moringa leaves. There were already two thick drumstick pods in the fridge, earmarked for my favorite murungakka sambar. The two were duly sacrificed at the altar of the Blog, and formed the heart of the Drumstick Corn Carrot Soup.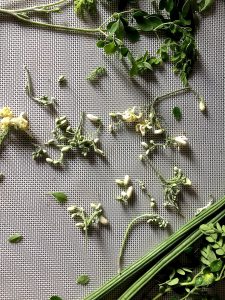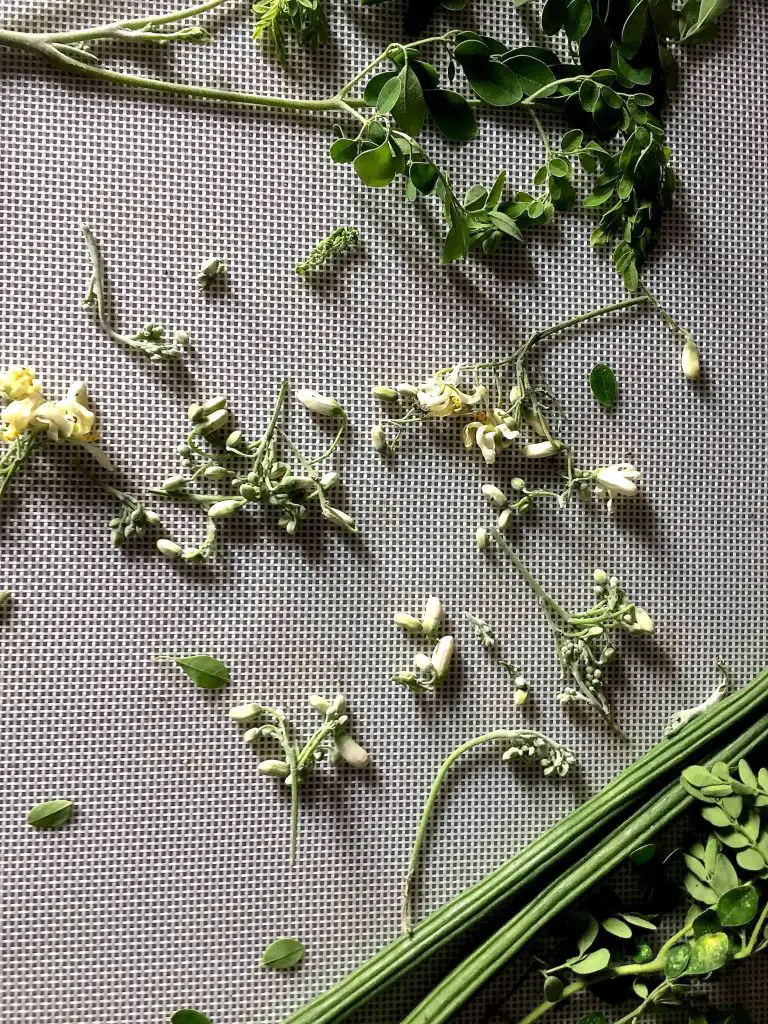 The bunch of moringa leaves I got from the gardener's bounty had these adorable flowers attached. Just a few, but they were enough for a garnish for the soup, after a brief saute in hot ghee.  There were the red 'Delhi' Carrots and some frozen corn, too, in the fridge. Happy to be clearing out some part of the veggie tray, I added them to my ingredients for the drumstick corn carrot Soup.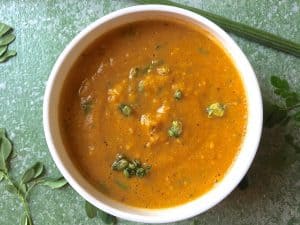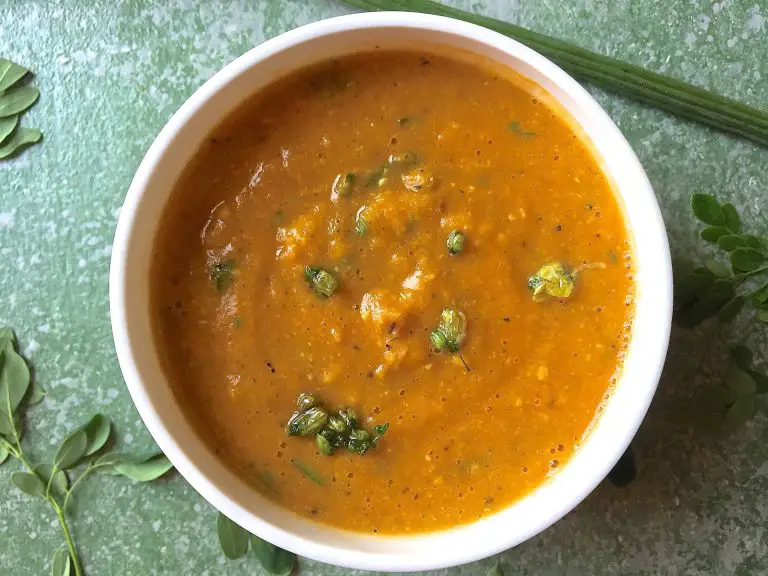 For the stock, I used a stock cube as I didn't have any homemade stock on hand. Need to make a fresh batch this week! And it won't hurt that I have celery growing in my balcony garden. My little garden has become a virtual Kamadhenu, it keeps giving me fresh produce to plan recipes with.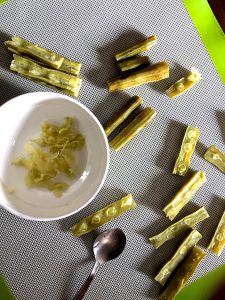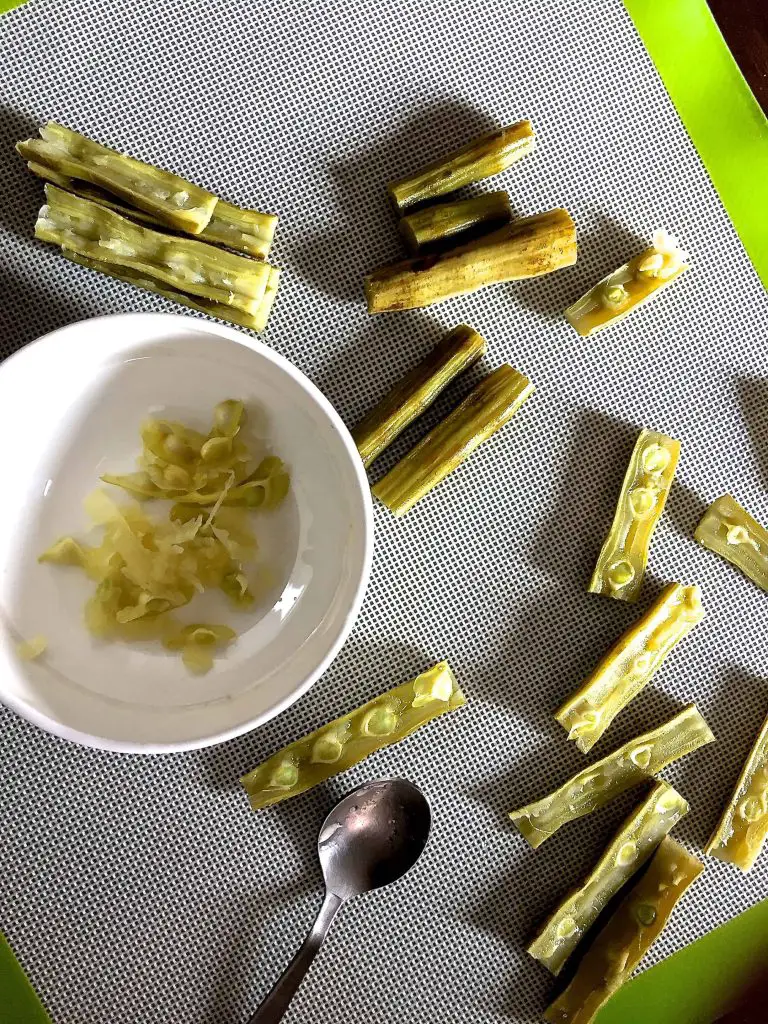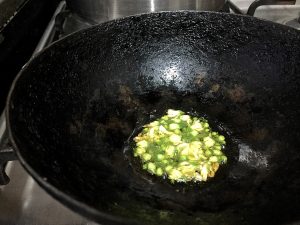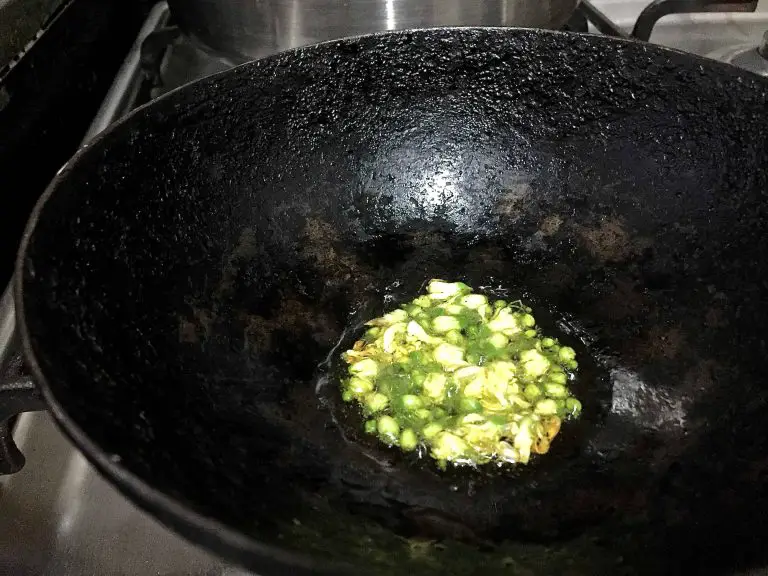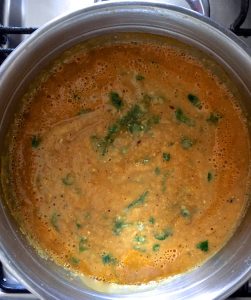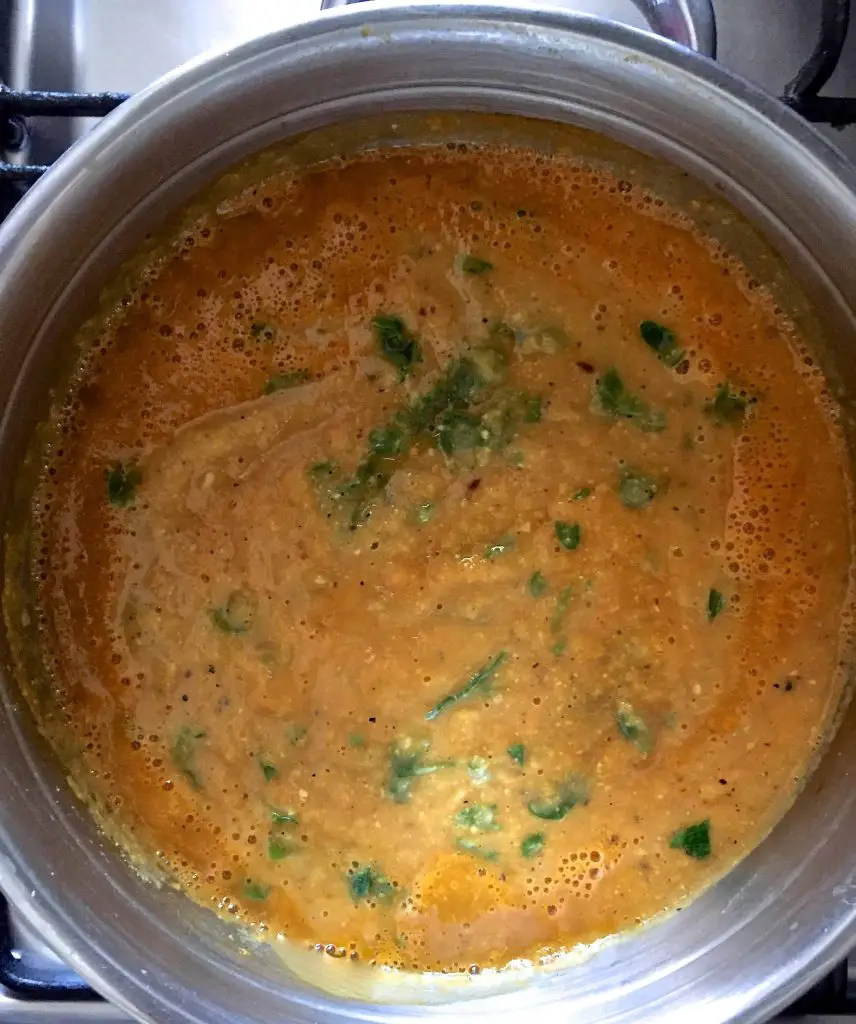 Vidya Narayan from the Foodie Monday group, whom I've mentioned above, blogs at MasalaChilli. As the name indicates, Vidya loves hot spicy food. I think you will really like her blog. I do, and my some of my favourites are the Ghoda masala, her recent post, and her Air Fryer Purple Yam Chips! Do drop by her site and check them out for yourself.

This post has been sent to the event: 183 Foodie Monday Blog Hop with the Theme: Indian Superfoods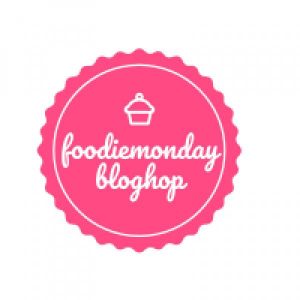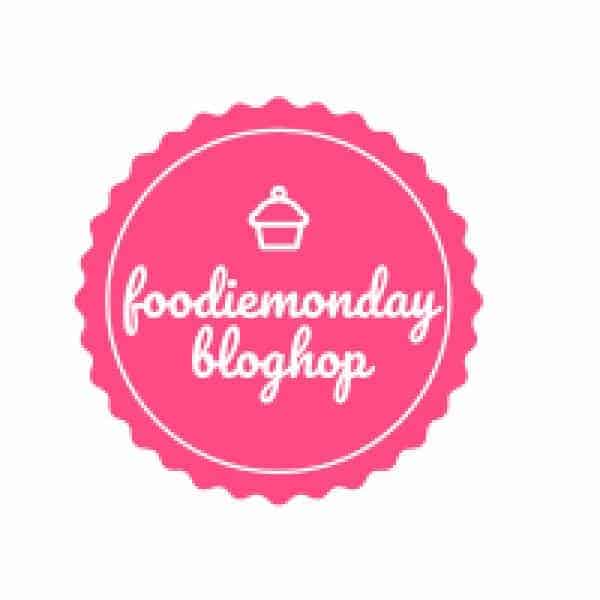 Other recipes posts you may like on this blog:
Easy Moringa Leaves Morekuzhambu or Yogurt Stew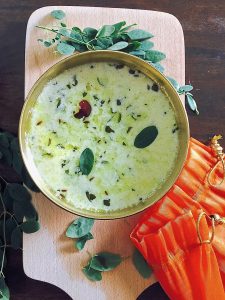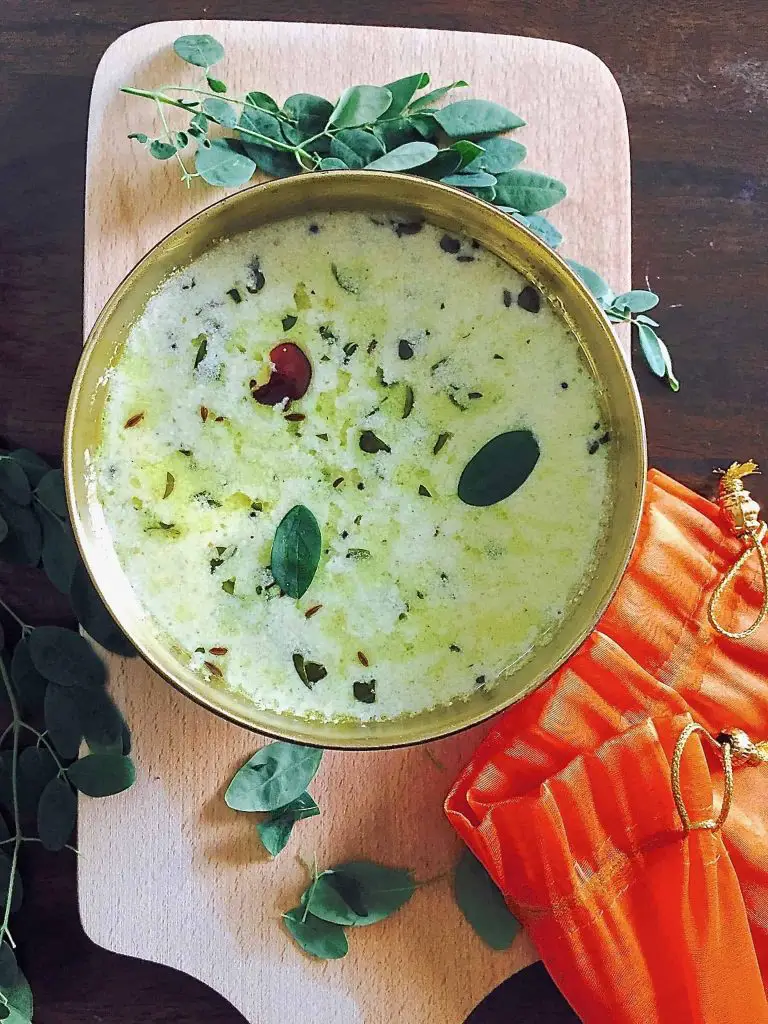 Avocado Methi (Fenugreek Leaves) Salad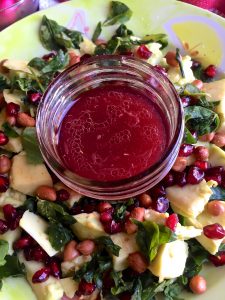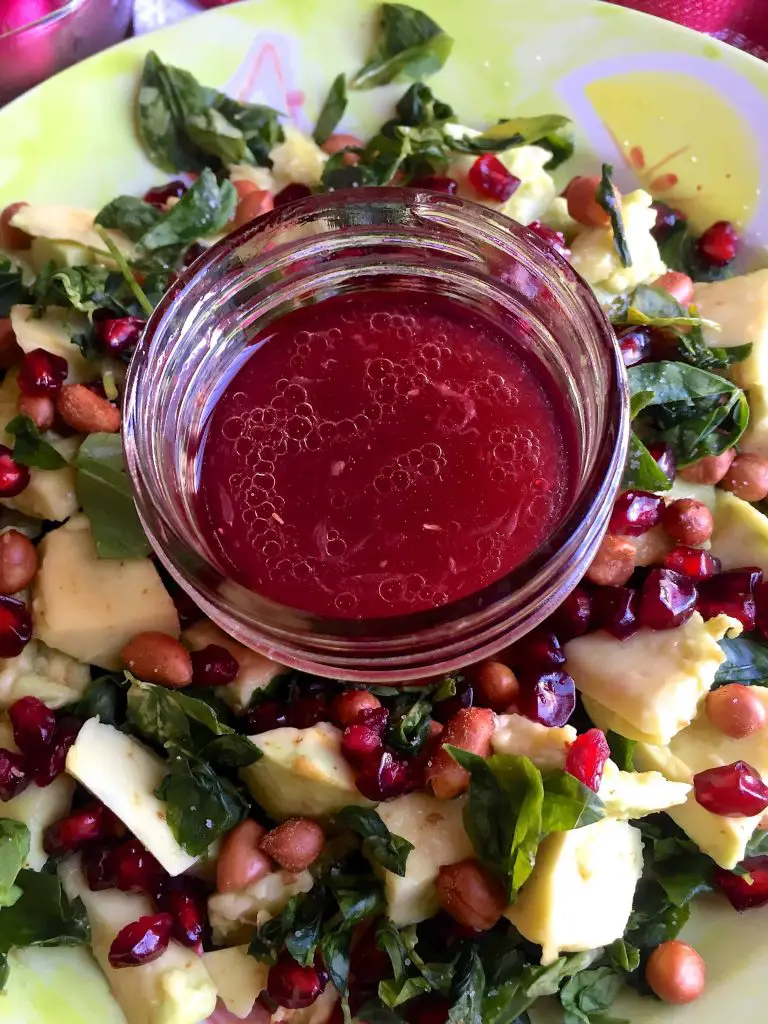 Avocado Fenugreek (methi) leaves salad with Pomegranate dressing