Theres something very attractive about a bright pink  bowl of roasted beetroot hummus. It manages to look and sound exotic even though its just plain old beetroot which has been roasted so that its flavours come through, peeled and tossed into the processor with the usual ingredients for hummus: chickpea, tahini, garlic, seasonings and olive oil. Its amazing though how much the roasted beets enhance the flavours of the hummus.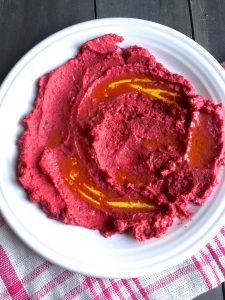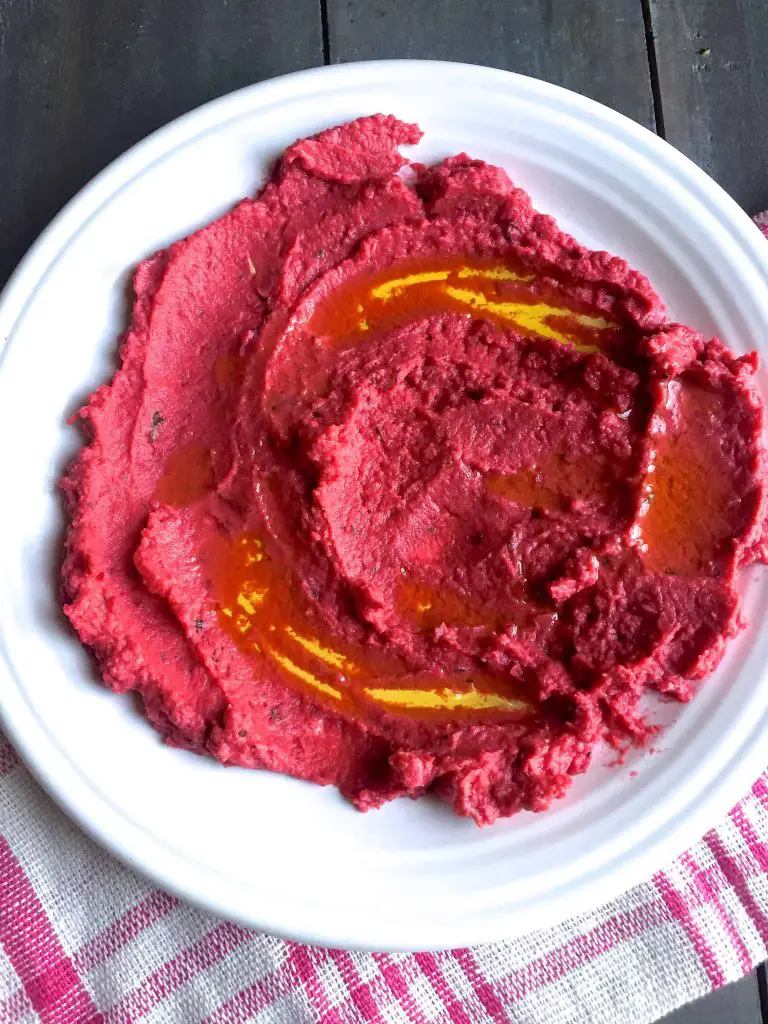 This Roasted Beetroot Hummus ticks all the boxes for a great food item: Appearance (gorgeous!), Taste (Yum!), Nutrition (its Beetroot and chickpeas right? And its got parsley too!), Ease of making (easy peasy); its vegan, its gluten free. Its not quick though as the chickpeas are soaked overnight and and then cooked. And the beetroots need a good half hour- 45 minutes in the oven. But your active time making the hummus is not much and the process is real simple.
A beginner in the kitchen could turn out the roasted beetroot hummus without stress. Just set out your ingredients and follow the steps in the recipe, and you are home, with a pretty looking dip all ready for serving with crudités or toasted pita bread sprinkled with za'atar.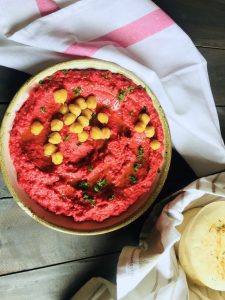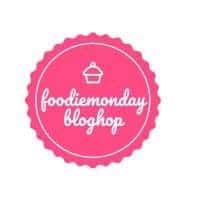 This week, I suggested the options for the theme for the 167th Foodie Monday Bloghop, viz, a breakfast dish, cooking with grains (other than rice) or a root vegetable (not being potatoes). The majority vote from the members was for a root vegetable, so here we are, Rooting for Roots! I had store bought pita and was planning to make regular hummus, but once the theme was set, decided to make the beetroot hummus instead. I added parsley and a touch of cumin to the roasted beetroot hummus and it turned out delicious.
When making the hummus, I followed Yotam Ottolenghi's guide to making a great hummus: soak the chickpeas overnight with a teaspoon of baking soda, drain and rinse it the next morning, and cook it till the chickpeas and soft and just falling apart. I don't remove the skin from the boiled chickpeas, but you could do that to get an even softer texture to the roasted beetroot hummus.
Note: The cooking time below reflects simultaneously cooking the chickpeas and roasting the beets, plus additional time for processing the ingredients into hummus.
You might like to try out other recipes from this blog: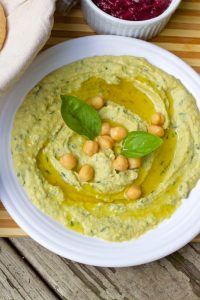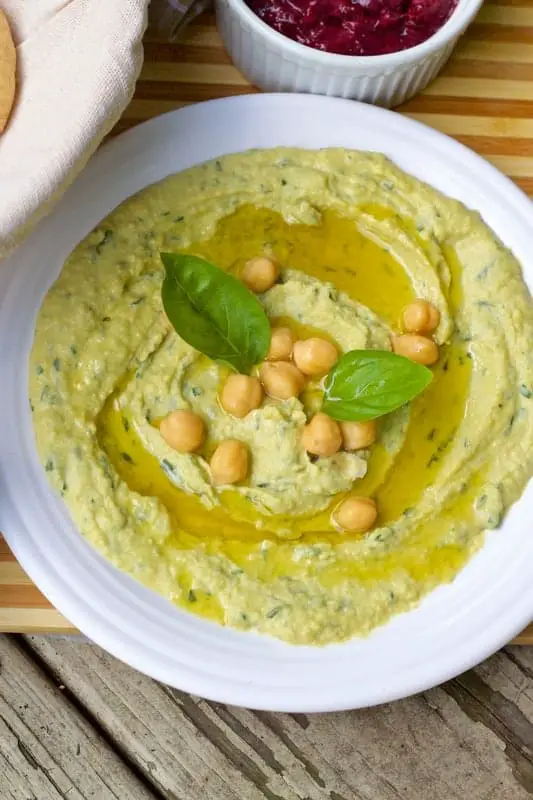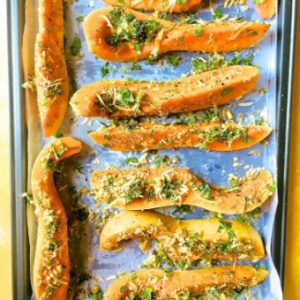 Lebanese Fattoush with Pomegranate Molasses