It's that time of the year when the radio plays your favourite Christmas carols, and storefronts are lit up with red, green and white lights. When the mind of the home-cook turns to baking. When images of cakes, cupcakes, cookies and muffins crowd my FB feed. When my post on how to soak fruits for a Christmas fruit cake is the most popular on my blog and readers send urgent anxious questions through comments, messenger and the like. There have been many requests for a recipe for an Eggless Christmas Fruit Cake, but this post has taken time, as I am not all that used to baking eggless cakes. Finally the process turned out to be quite simple.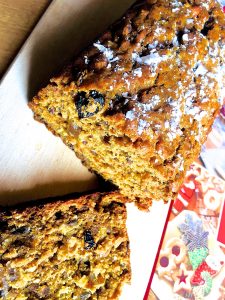 Somehow I'm not comfortable with just substituting eggs with bananas or apples, though this has been successfully done by many friends and bloggers and the results are pretty tasty.  I have however, been looking for a recipe for a cake which is 'naturally' eggless!
The theme for the 175 Foodie Monday BlogHop is Christmas Special, and  the eggless Christmas Fruit Cake did get made, just in time for posting on the theme.  All thanks and credit to the recipe in 'Baking', by Martha Day. This is one of the earliest baking recipe books that I bought but with its 400 odd recipes, I did not notice the one for an Eggless Christmas Cake till recently. I have made several changes to the recipe but it helped me with the information I needed for making this Christmas Fruit cake.The fruits have been soaking in rum for more than a year as I did not get to bake my Christmas cake last year, due to a troublesome shoulder pain. With periodic topping of rum, the dry fruits have been waiting patiently till I got around to baking this eggless Christmas fruit cake. I do have to bake two more, to send to my son in law and grandchildren in Mumbai, and I hope I get that done by next week.
Once your fruits  (dry fruits and not fresh ones) are ready (soaked in rum, boiled in tea decoction, soaked in orange juice/ apple juice/ cranberry juice) making the cake is a breeze. Keep everything ready from the ingredients list below, and then mix the batter for the eggless Christmas fruit cake from the instructions below. The ingredients include molasses as an optional item which can be omitted for a lower calorie, no-added-sugar version. As molasses are not easily available in India, honey can be used instead. And of course, molasses is also just sugar, so its no healthier or lower in calorific value. The cake is flavourful because of the fruit, so the vanilla extract is also an option that may be left out if you wish.
Here is a detailed guide on soaking the fruits for the Christmas cake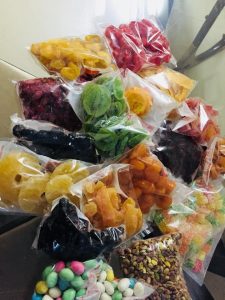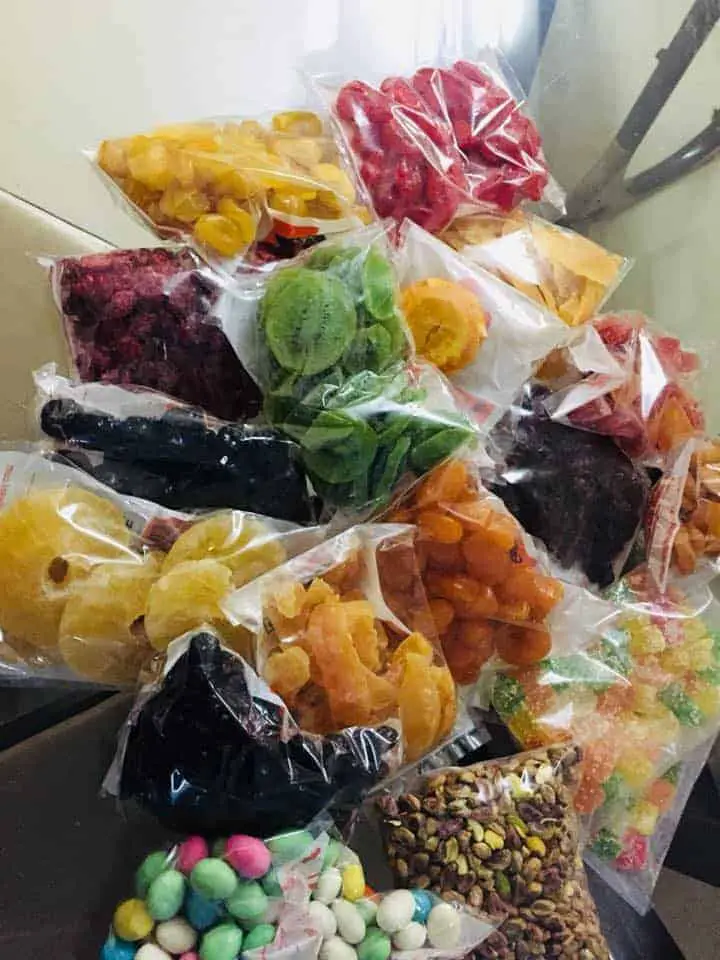 For instructions  on non alcoholic soaking of fruits, see the first part of the recipe in my post for baking an easy rich Christmas cake, that I have briefly summarized here:

1. One day before the day you have planned for baking the Christmas Plum cake, heat the soaking liquid (cranberry juice, apple juice, orange juice etc) on low heat.
2. Add the sliced dry fruits and stir them in, keeping the liquid on a low simmer.
3. Transfer the fruit along with the liquid into a container. Once it cools, cover the container and keep it in a dark cool place overnight.
4. Use the fruits as in the recipe below, along with the liquid in which it is boiled.
For detailed recipe with volumes for fruit and for the soaking liquid, check my recipe on this blog for soaking fruits for the Christmas Cake.
For a traditional Christmas cake with egg, here is my recipe.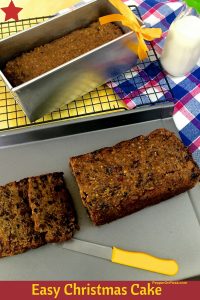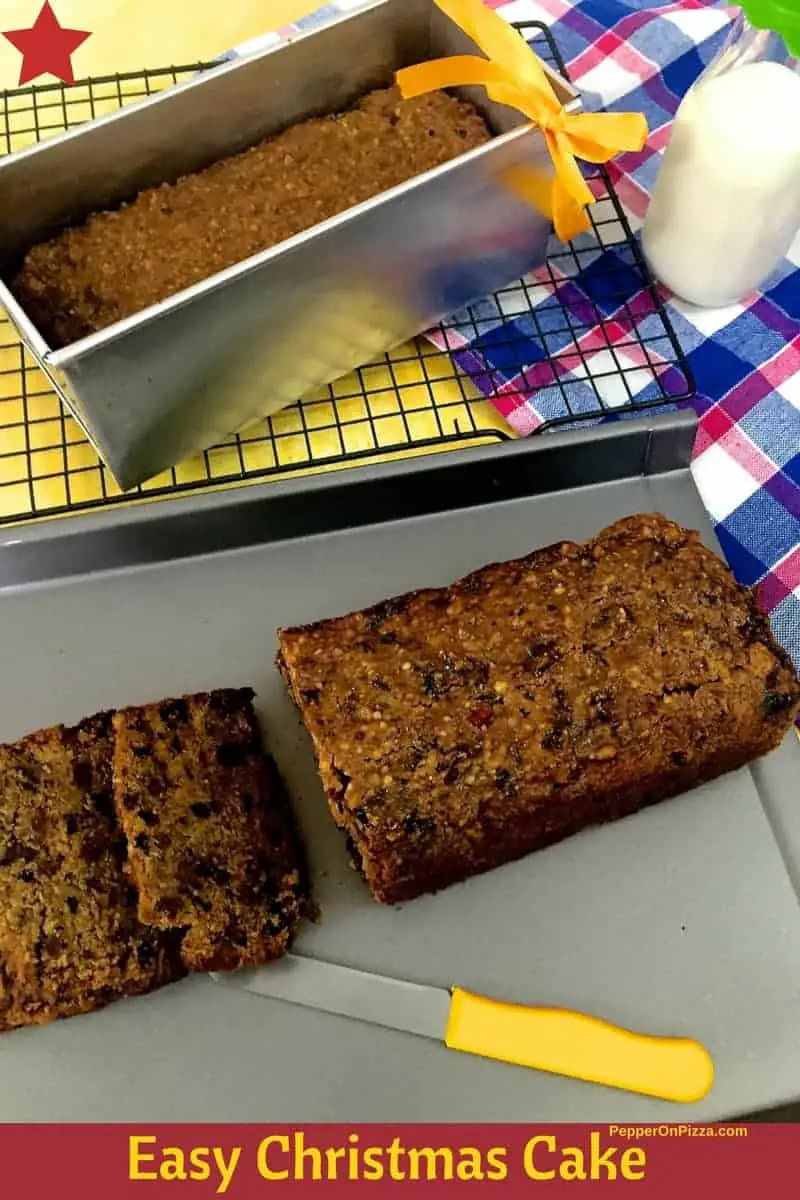 This Post for an Eggless Christmas Fruit Cake has been sent to the Event, Foodie Monday BlogHop