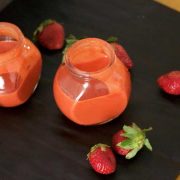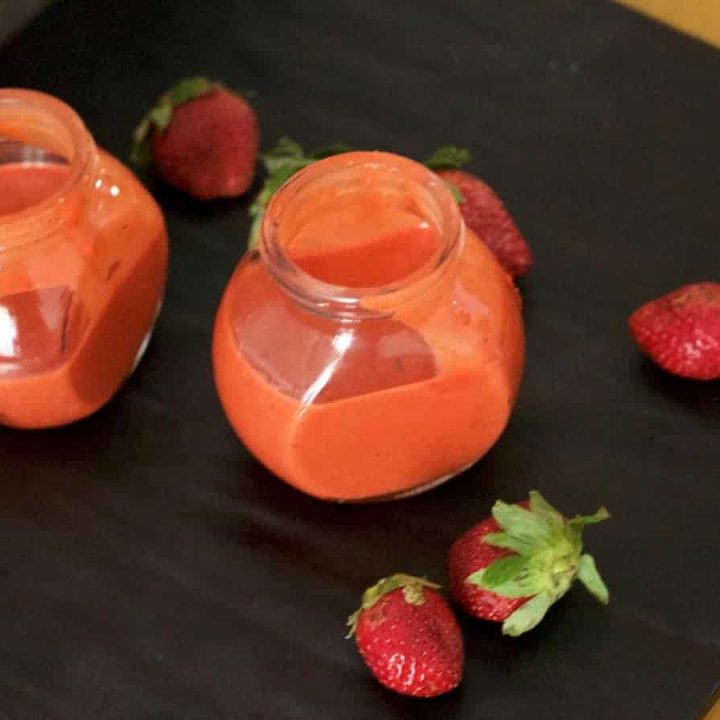 Print Recipe
Strawberry Poppyseed Dressing with Chia Seeds
Really Easy Strawberry Poppyseed Dressing with Chia Seeds for a delicious and healthy Dip or Salad dressing. A cupful of nutrition in less than 10 minutes!
1

cup

Strawberry slices

2

tablespoons

balsamic vinegar

2

tablespoons

honey

1

tablespoon

Mustard paste

2

tablespoons

extra virgin olive oil

1

teaspoon

Poppy seeds

/ khus khus

1

teaspoon

Chia seeds

½

teaspoon

Ground Pepper

1

pinch

salt

To taste
Gently wash the strawberries without bruising them. Hull the strawberries - ie, carefully cutaway the calyx or stem attached to the top of each strawberry.

Slice the strawberries into quarters and put the slices in a bowl or directly into the bowl of the food processor. Add all the other ingredients one by one, except for the seasoning (salt and pepper) Run the processor/ blender until you get a smooth liquid.

Add a pinch of salt and the fresh ground pepper, run the processor again for a few seconds. Taste and add more seasoning if required. Run the processor so the salt and pepper mix into the dressing.

Pour the strawberry poppyseed dressing into a dry bottle, close with an airtight cap and refrigerate till required.