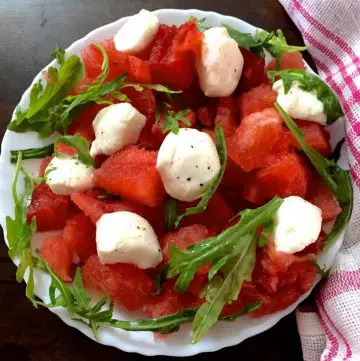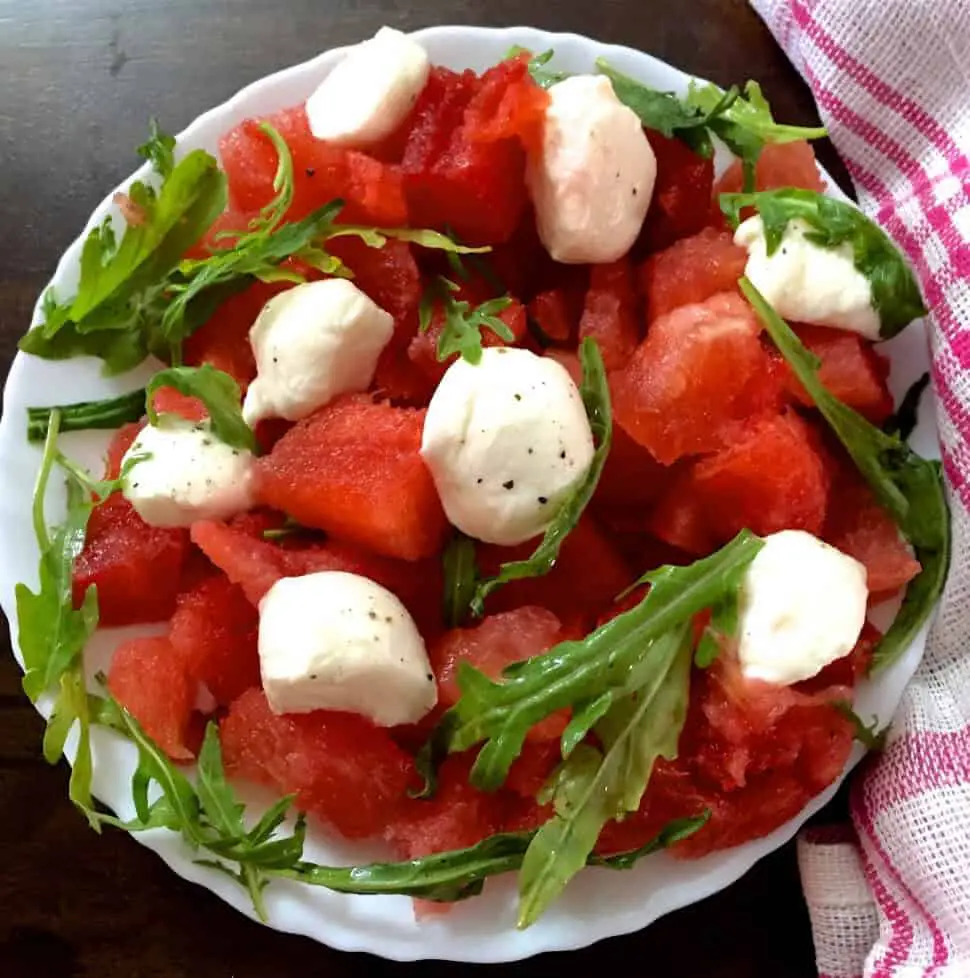 Print Recipe
Watermelon Bocconcini Arugula Salad with Homemade Basil Oil
Refreshing lunch on a warm day, Watermelon Bocconcini Arugula Salad takes minutes to put together. Flavour it with homemade basil oil or with pesto.
Separate the flesh from the watermelon rind, and dice it to bite size pieces. Or you could scoop up little watermelon rounds with an ice-cream scoop, to match the spheres of bocconcini.

Place the watermelon pieces on each individual salad dish, add the bocconcini. Shred the arugula after removing the stalks, and add to the salad. Sprinkle salt and fresh ground pepper on each plate.

Add half a tablespoon of basil oil or lemon juice to each portion, just before serving. For the recipe for a very easy and flavourful Homemade Basil oil, check in the post above.