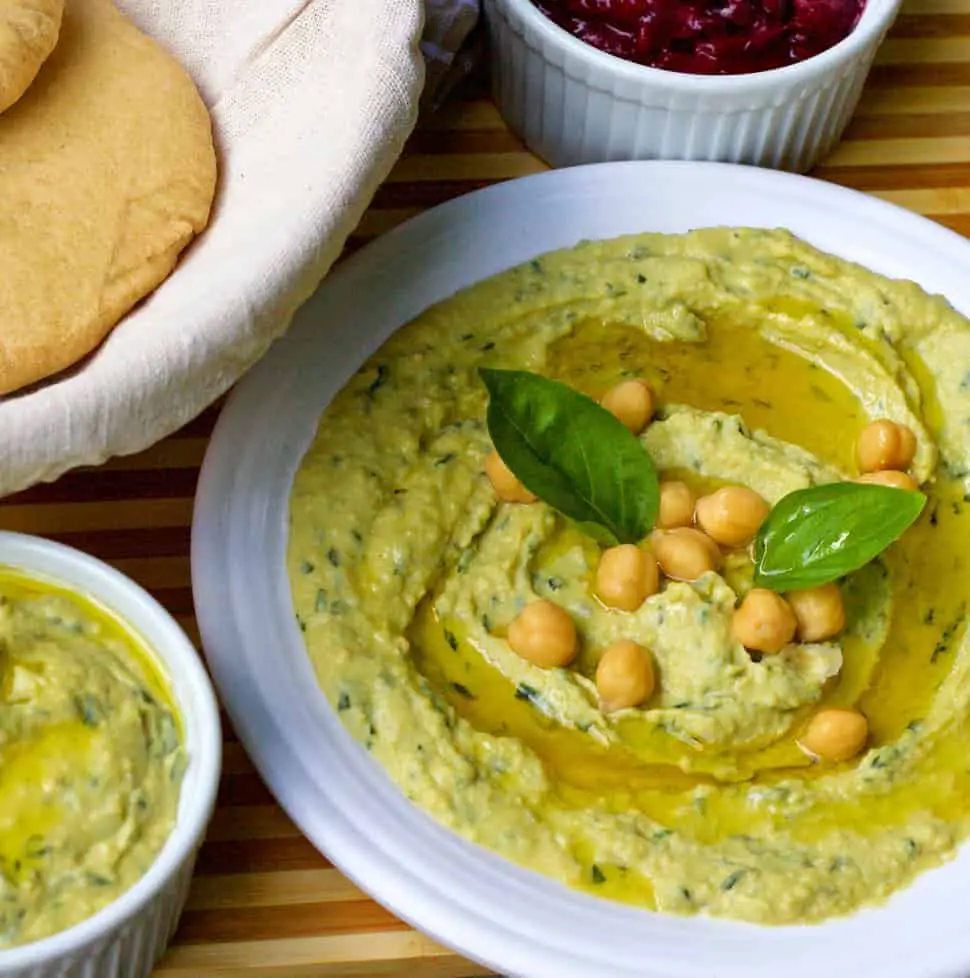 Print Recipe
Simple Fresh Lemon Mint Basil Hummus Dip
Simple Fresh Lemon Mint Basil Hummus Dip, easy to make and with all the flavours of the herbs and garlic. Serve with homemade pita bread
Drain the chickpeas from the water in which cooked/ canned (reserve a teaspoon full of cooked chickpeas for garnish) and process in the food processor along with the garlic till coarsely ground If using raw chickpeas rather than canned, please follow the notes in the post above on how to cook the chickpeas - you need to soak them overnight in water a teaspoon of baking soda and follow the rinsing and draining procedures described above.

Add basil, mint, tahini paste and parmesan cheese. Add half the olive oil, half the lemon juice and a little salt. Run the processor. Add water gradually as you process till you get the consistency you need, which is of a paste with all the ingredients well ground. Add only as much water as is needed to grind the hummus as required

Taste after grinding the ingredients and add more oil, lemon juice and/or salt as you prefer. I used 2 full tablespoons of oil and drizzled the remaining 1 tablespoon on the hummus before serving. Drizzle with olive oil, garnish with reserved basil leaves and chickpeas and serve with warm pita bread and olives.