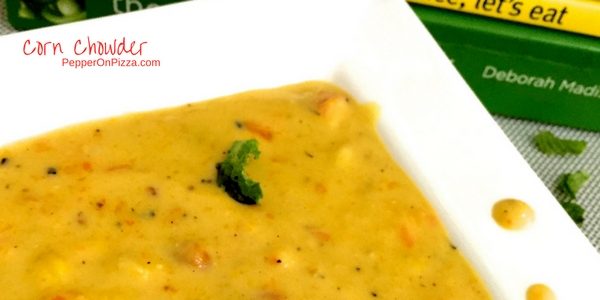 | | |
| --- | --- |
| | |
Peel the carrots. Dice carrots, baby corn and red pepper. Slice onions and garlic.

Melt the butter in a pan and sauté onions for 2 minutes. Add garlic, sauté for 30 secs.

Add carrots, red peppers and baby corn. Sauté for 5 minutes on low flame, stirring often.

Add the stock, bring to a simmer and cook on low flame for 20 minutes till the carrots are soft.

Strain the vegetables, leaving the drained stock in the pot. Turn off the flame.

Let the vegetables cool for 5-10 minutes. Transfer to a blender and purée coarsely, leaving some pieces intact to add to the texture of the soup.

Transfer the purée to back to the pan of stock, from step 6 above,and heat on low flame for 5 minutes.

Meanwhile mix the flour in half the milk. Add this mixture to the pan, whisk it in. Add the corn.

Add salt to taste, ground pepper, red pepper flakes and thyme.

Add more milk till the soup is thin. The soup will thicken once it cools.

Bring to a simmer, lower the flame and cook for 20 minutes or till the soup is thick, stirring periodically.

Garnish with mint leaves and serve hot.