It is customary to offer Navaratri Naivedyam to the Mother Goddess on each of the 9 days of Navaratri, and for the Pooja to be carried out twice a day, i.e. in the morning and evening. This post brings you Navaratri Naivedyam and Sundal Recipes that you can easily make.  The rice based dishes or variety rice can do double duty as both naiveydam and as lunch or for tiffin boxes, after you have first lit the lamp and offered it to the Goddess. For the South Indian festival of Kolu, Sundal Naivedyam is usually prepared in the evenings and is the prasadam for visitors for the kolu.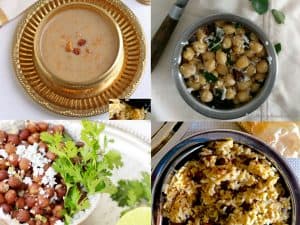 With our busy schedules and with many of us coping with  the morning rush to pack lunch boxes and school tiffin boxes, it can be a hassle to prepare different varieties of Naivedyam for Navaratri Pooja each day. At the same time, this is a festival that we enjoy and would like to make tasty offerings, and naivedyam is even more important if Bomma Kolu or Golu has been kept at home.
This is the second post in my series on Navaratri: Fasting and Feasting and Everything In-between, and is focussed on Navaratri Naivedyam and Sundal Recipes for Golu and Navaratri Pooja in South India. I will be writing about Naivedyam and also on Fasting in North India, in another post.
Link to Part 1 of the Series, on how the Kolu steps should be arranged, what is the order of keeping the Golu Bommai or Dolls, How and when to keep the Kalasam, etc: Navaratri Golu and How To Keep It 
In this post there are some Navaratri Naivedyam and Sundal Recipes from my food blogger friends and from my blog, and I will keep adding to this in the next few days. I must say a big Thank you to Sundari Giri (Ladles And Spoons), Paluk Khanna (Kitchen Fables) and Sujitha T Nair (Suji's Cooking) who readily offered their well written and easy to make recipes for this post. The link to each recipe is given along with the respective image below. We have included some interesting Payasams, do have a look!
The Navaratri Naivedyam and Sundal Recipes for Navaratri Pooja differs from region to region and as per community and family customs. I am not immediately able to give you an authentic list of what is to be offered on each day for the deity worshipped on that day, and will do that at the earliest from reliable sources. Onion and garlic are traditionally not added to the naivedyam preparations. One or two of the recipes below may include onion or garlic, please omit the same while making for naivedyam.
What are the Navaratri Naivedyam and Sundal Recipes that can be made for Pooja?
In South India, specially in Tamil Nadu, these are some of the traditional Navaratri Naivedyam:

Sweet Pongal or Sakkarai Pongal / Chakkara Pongal
Tamarind Rice or Puliyodharai/ Puliyogare made from Pulikachal
Venn Pongal – Savoury Rice with Moong dal Lentils
Curd Rice or Daddojanam/ Tayir Sadam
Coconut Rice or Thengai Sadam
Lemon Rice or Elumicham Rice
Arisi Vellam Puttu or Rice Jagery Puttu
Milk Rice or Paal Sadam or Ksheerannam
Sweet Rice: Rice and Jaggery or Vella Sadam
Payasam/ Kheer
Medu Vadai or Vadai made from Lentils
Sweet Boondhi
Ravaa Kesari or Halwa
Panakkam or Panagam – jaggery drink
Appam – sweet fried fritters from rice flour and jaggery
The Sundal Naivedyam for Navaratri Pooja:
This is usually offered as prasadam in the evenings when visitors come to see the Golu, but can of course be made for the morning pooja instead. Sundal or Guggillu is high in protein and a nutritious item on the menu, as the lentils are boiled and then either stir fried or else just has tadka or tempering added to it. Most of them need to be soaked overnight, so look up the recipe well ahead of time!
The most popular order (I have yet to find the authentic sampradayam or convention) of making the sundal naivedyam is:
Navaratri Day 1: Pasi Paruppu/ Moong dal / Green Gram Sundal
Navaratri Day 2: Sweet Pacha Payaru Sundal or Sweet Red bean/ Rajma Sundal or  Puttu or savoury version of any of these
Navaratri Day 3: Verkadalai Sundal/ Peanut Sundal
Navaratri Day 4: Chickpeas Sundal/ Kabuli Chana Sundal
Navaratri Day 5: Split Chana dal/ Bengal Gram/ kadala paruppu
Navaratri Day 6: Karamani Sundal/ Black Eyed Beans/ Lobia Beans Sundal
Navaratri Day 7: Pattani /Green Peas Sundal
Navaratri Day 8: Mocchai Kotta/ Mocchai Payaru Sundal
Navaratri Day 9: Kadala Sundal/ Kala Channa Sundal (the small black skinned channa)
Other Sundal varieties:
Whole Black Urad Sundal/ Ulundu Sundal
Kollu Sundal/ Horse Gram Sundal
Corn Sundal
I. Traditional Neivedyam Recipes:
1. Easy Sweet Pongal or Sakkara Pongal
Link to Recipe on Ladles and Spoons: click Here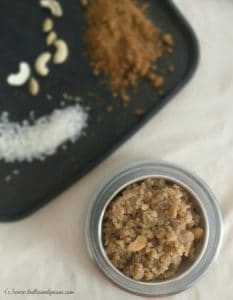 2. Tamarind Rice or Puliyodharai made from Pulikachal
Link to the Recipe from PepperOnPizza: Click Here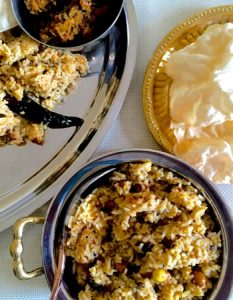 3. Ven Pongal or Rice Cooked with Lentils
Link to the Recipe on PepperOnPizza: Click Here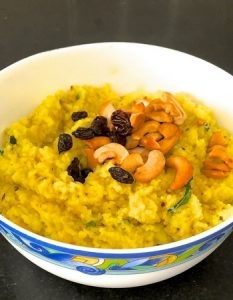 4. Curd Rice or Daddojanam or Tayir Sadam
Link to the Recipe on Suji's Cooking: Click Here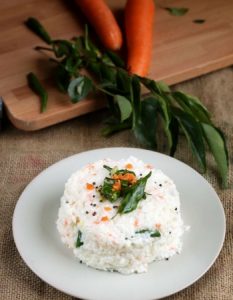 5. Coconut Rice or Thengai Sadam
(omit the Onion in the recipe please)
Link to the Recipe on Suji's Cooking: Click Here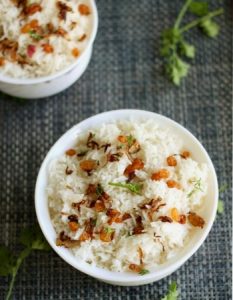 6. Lemon Rice or Ellumicham Rice
Link to the Recipe on PepperOnPizza: Click Here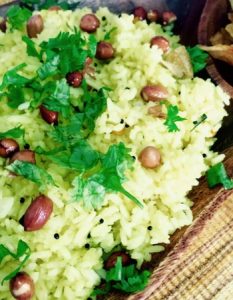 7. Medu Vada or Vada made from Lentils
Link to the Recipe on Ladles and Spoons: Click Here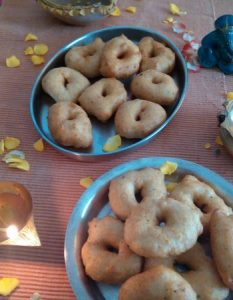 8. Panakam/ Panagam – jaggery drink
Link to the Recipe  on PepperOnPizza: Click Here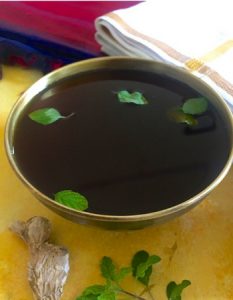 9. Rava Kesari or Kesari Bhaat
Link to the Recipe on Kitchen Fables: Click Here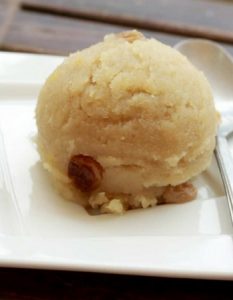 II. Payasam Recipes for Naivedyam:
Elaneer Payasam / Tender Coconut Payasam:
Link to the Recipe on Kitchen Fables: Click Here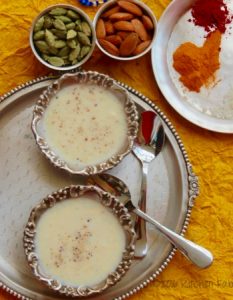 Black Rice Payasam. 
Link to the Recipe on PepperOnPizza: Click Here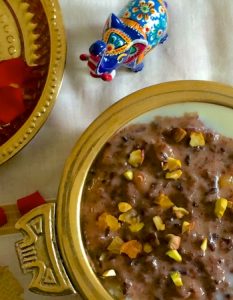 Oats Carrot Payasam:
Link to the Recipe on Suji's Cooking: Click Here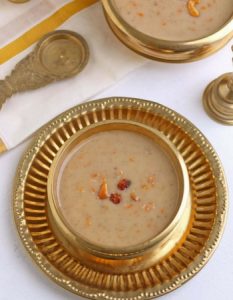 Millet Payasam / Thinna Pradhaman:
Link to the Recipe on Ladles and Spoons: Click Here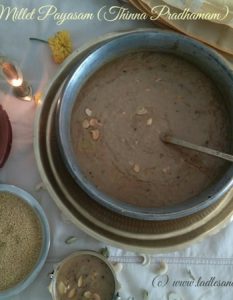 III. Sundal Naivedyam:
Konda Kadalai / Black Chickpea Sundal:
Link to the Recipe on Kitchen Fables: Click Here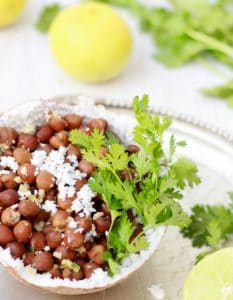 Peanut Sundal /Verkadali Sundal:
Link to the Recipe on Ladles and Spoons: Click Here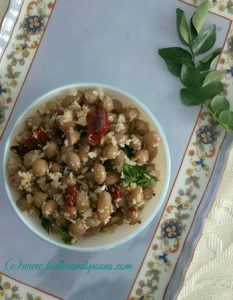 Chickpea Sundal / Kadali Sundal:
Link to the Recipe on Ladles and Spoons: Click Here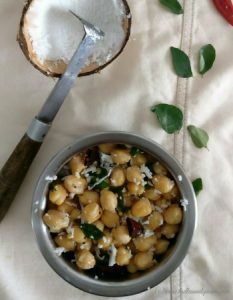 Pasi Paruppu / Moong Dal Sundal:
Link to the Recipe on Ladles and Spoons: Click Here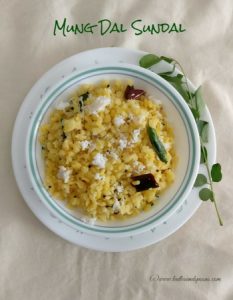 Pacha Payuru Sundal / Green Mung Sundal:
Link to Recipe on Ladles and Spoons: Click Here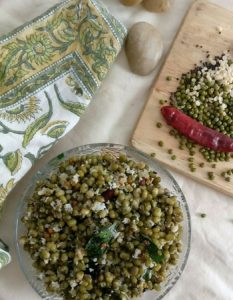 Black eyed Peas Sundal / Karamani Sundal 
Link to the Recipe on this blog, PepperOnPizza: here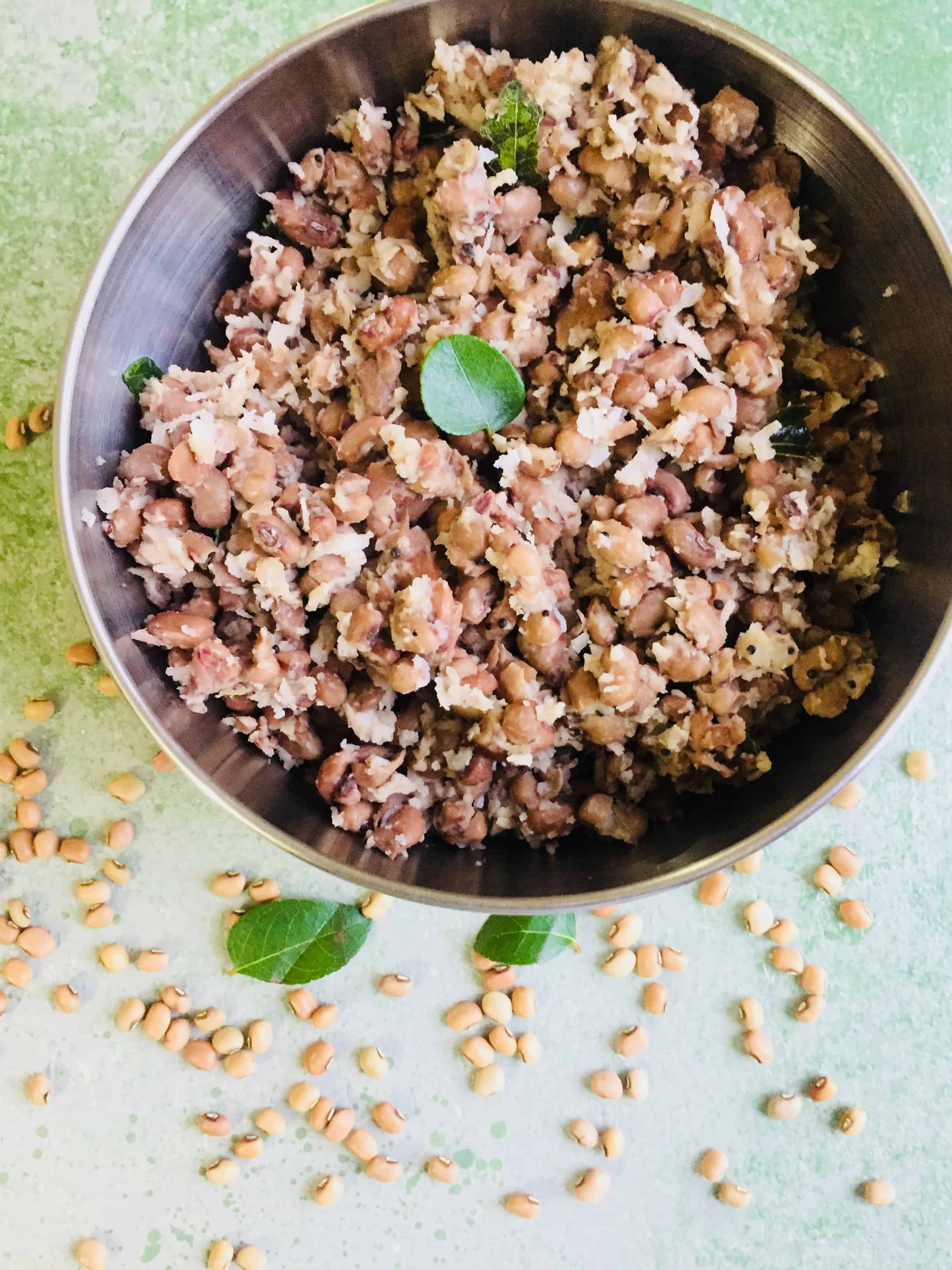 SaveSave
SaveSave
SaveSave
SaveSaveSaveSaveSaveSaveSaveSave
SaveSave
SaveSaveSaveSave
SaveSave
SaveSave
SaveSave
SaveSave
SaveSave
SaveSave