PepperOnPizza: Recipes Beyond Borders - Sometimes Exotic, Often Traditional, Always Delicious!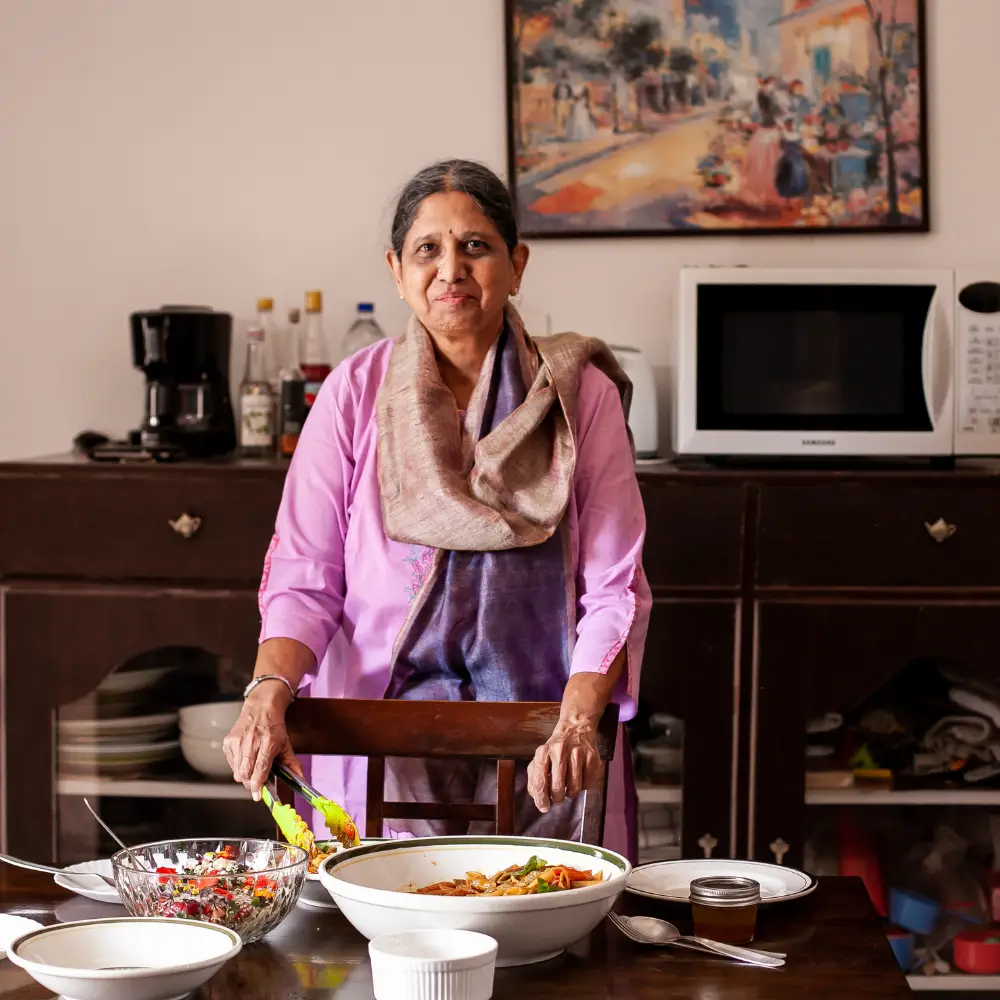 Hello! This is Sujata Shukla Rajan, a Chartered Accountant, Author of the recently published book on Sacred Foods, 'BHOG NAIVEDYA: Food Offerings to the Gods', food nerd, enthusiastic baker and jam maker, doting grandmother and passionate creator and author of this blog, PepperOnPizza.
As you can see, I have my finger in many pies, literally and figuratively. While I enjoy my professional work, food has a big claim on my heart and mind too. In fact it was while traveling on work as an auditor that I got the opportunity to try out cuisines and ingredients from different countries as well as from the many regional cuisines in India.
Most of us enjoy variety and like to prepare global food at home, at least occasionally. While we like experimenting, we also have our 'go to' traditional foods and favourite ingredients that we want to use in recipes just the way as our mothers or grandmothers did.
PepperOnPizza therefore brings you Recipes Beyond Borders from world cuisine. Traditional Indian food from old family recipes and regional cuisine as well as interesting dishes from other countries that you may like to try.  Soup and Salad, Pasta and Pizza, Chutney, Pesto, Jam, Focaccia, Au gratins, Hummus, Quesadilla, Rasam and Kuzhambu they are all here, laid out in Recipe cards with detailed steps so that you know exactly what to do.
While the recipe cards are as detailed as I could make them and are backed up by explanations in the main post for most recipes, I must say here that these are intended only as a guide and to get the novice cook started off. The best cooking, as I think of it, comes from the heart and from a feel for ingredients and their flavours. Feel free to experiment, adjust ingredient quantities to your taste and preferences, try out new combinations and enjoy cooking for the sake of it.
While ingredient quantities are given in terms of US cups/ spoons, the same may be converted to metric measures using the feature in the recipe card. For traditional Indian food, the measurements are largely indicative and to help understand the proportions of ingredients to each other.
You will find some complex time-consuming recipes needing a number of ingredients (and loads of patience) and many that are easy put-me-togethers with less than 5 ingredients.
Like many of you, I collect books as well as read them. Among my bookshelves, the 'cook-shelves' are my favorites. When I first started this blog, I brought in two types of recipe posts- Indian food that I make at home everyday and recipes I followed from the books of my favourite Chefs like Jamie Oliver, Julia Child and Yotam Ottolenghi. Overtime I learnt to successfully develop recipes on my own and reach them out to my readers through this blog. Festival foods soon found a space and range from How to Soak Fruits for a Christmas cake (and then baking the cake) to making Uppu Seedai from store bought flour, for Krishna Janmashtami and a Black Rice Kheer/Payasam with apricots!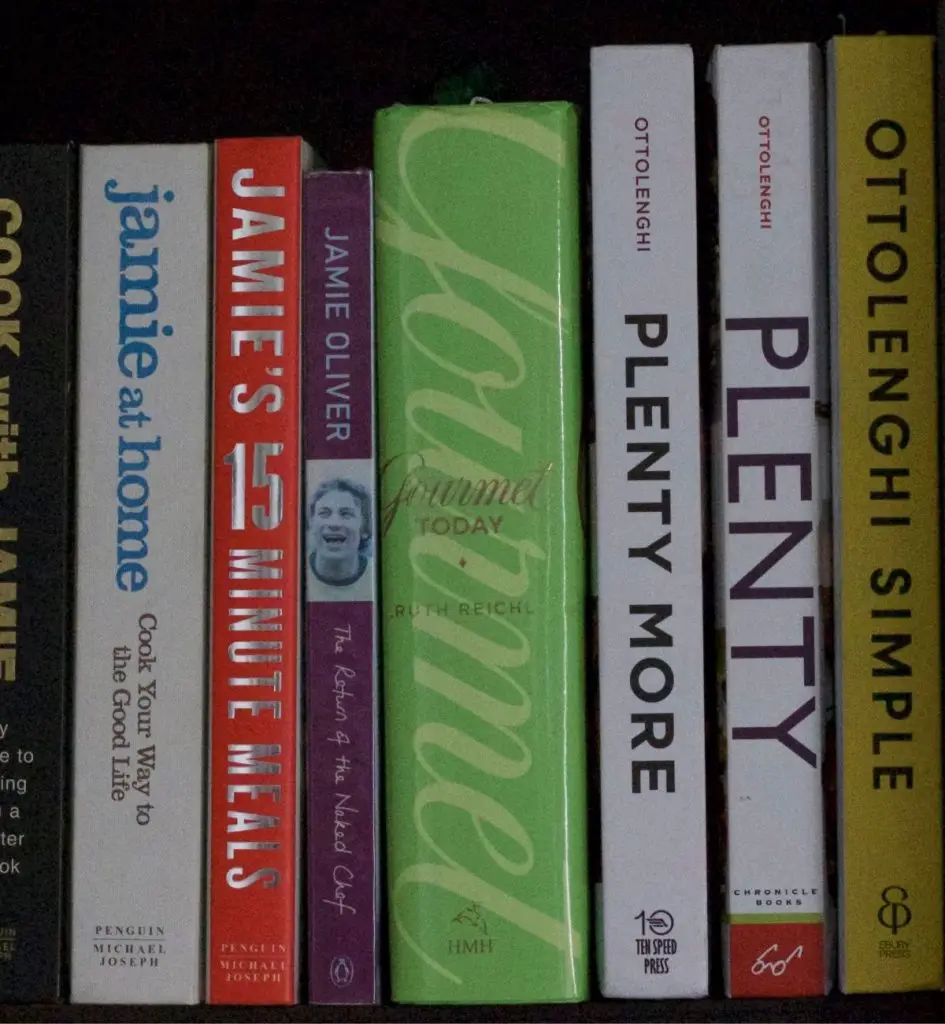 The recipes here rarely use processed material and most of them explain how to make them from scratch. The pleasure of turning out your first batch of wholewheat Pita bread or Pizza dough or a basic Pasta sauce, the sense of achievement when you turn out a 'Tambrahm' Pulikachal or a Mango Thokku just the way your grandmother made it, that is what I am hoping you will experience.
Easy Basic Pizza Dough For Homemade Pizza From Scratch
Recipe for easy to make Pizza Dough, for a thin crust pizza with your favourite toppings. Links for pizzas with different toppings and for Basic Pizza Basil Tomato Sauce
Check out this recipe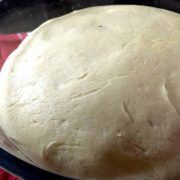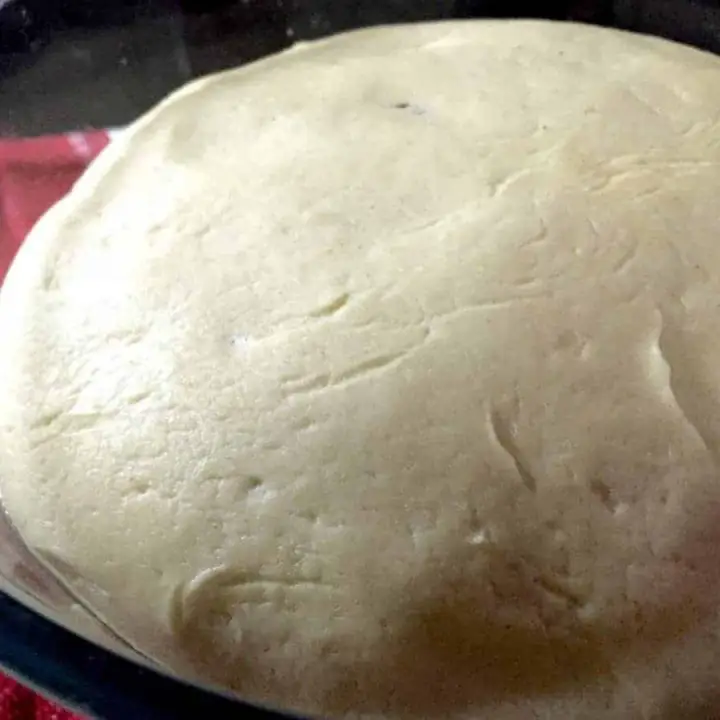 Fresh herbs, aromatic spices, cheese, colourful and flavourful fruits and vegetables get into almost every recipe in this blog, PepperOnPizza.com. I source fresh organic ingredients for my kitchen.
There are recipes on this blog making use of ancient grains and super foods and I will be adding more from time to time. You will also find recipes using edible flowers, leaves, roots and peels which I hope will help you make the best use of ingredients available to you.
Tomato Peanut Orange Peel Chutney Andhra Style - with Turmeric
Tomato Peanut Orange Peel Chutney Andhra Style with Turmeric Easy tasty, nutritious. Orange peel adds zing and aroma. Serve with dosa, idli, chapatti and rice!
Check out this recipe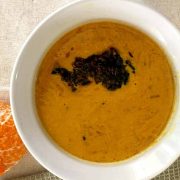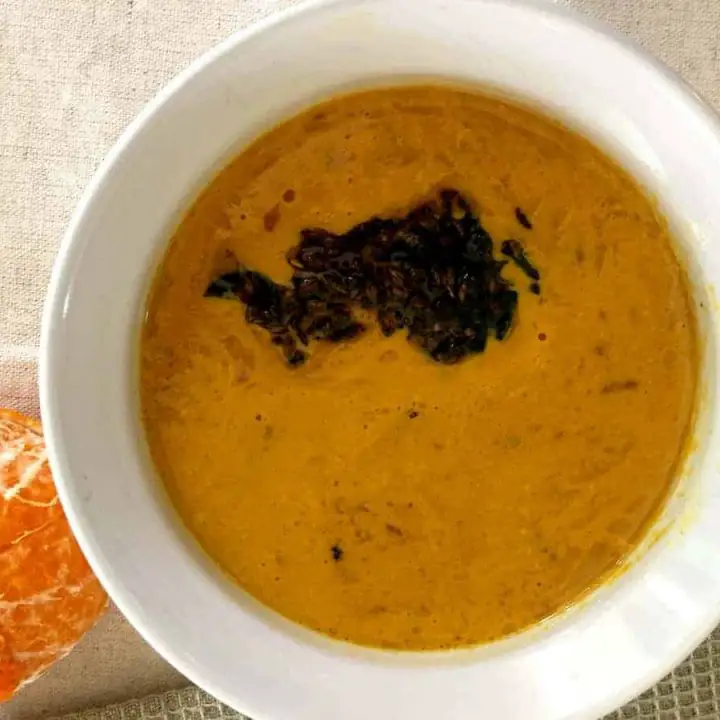 Early in 2017, I had started a series of guidelines and recipes on Cooking For The New Mom (or Pathiya Samayal as the balanced meal diet following delivery is called in Tamil). My take on this diet is structured broadly on the Ayurvedic framework, tweaked however to suit modern conveniences and tastes, at the same time keeping in mind the right balance of nutrition, digestibility, healing and lactation benefits for a new mother. The recipes do not compromise on flavour and taste and would be especially useful when you are away from home in a distant country but would still like to follow traditional Indian practices in a practical fashion. The diet combines food from the Tamil cuisine as well as from Northern India (with the occasional pasta or bread sneaked in). I have given recommendations for the food advised for the first 40 days after delivery and listed out a menu for 7 days, which may be planned in rotation during the remaining weeks with changes such as the vegetables included in kootu and poriyals/sabji. You will find all this under the category Pathiya Samayal.
Pathiya Milagu Jeera Rasam For the New Mom
Easy postpartum recipe, this milagu jeera rasam from black pepper and cumin seeds is an important addition to the diet for the first 40 days after delivery. Can be made without tamarind and tomato or with the same.
Check out this recipe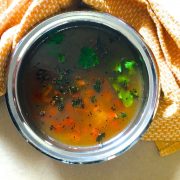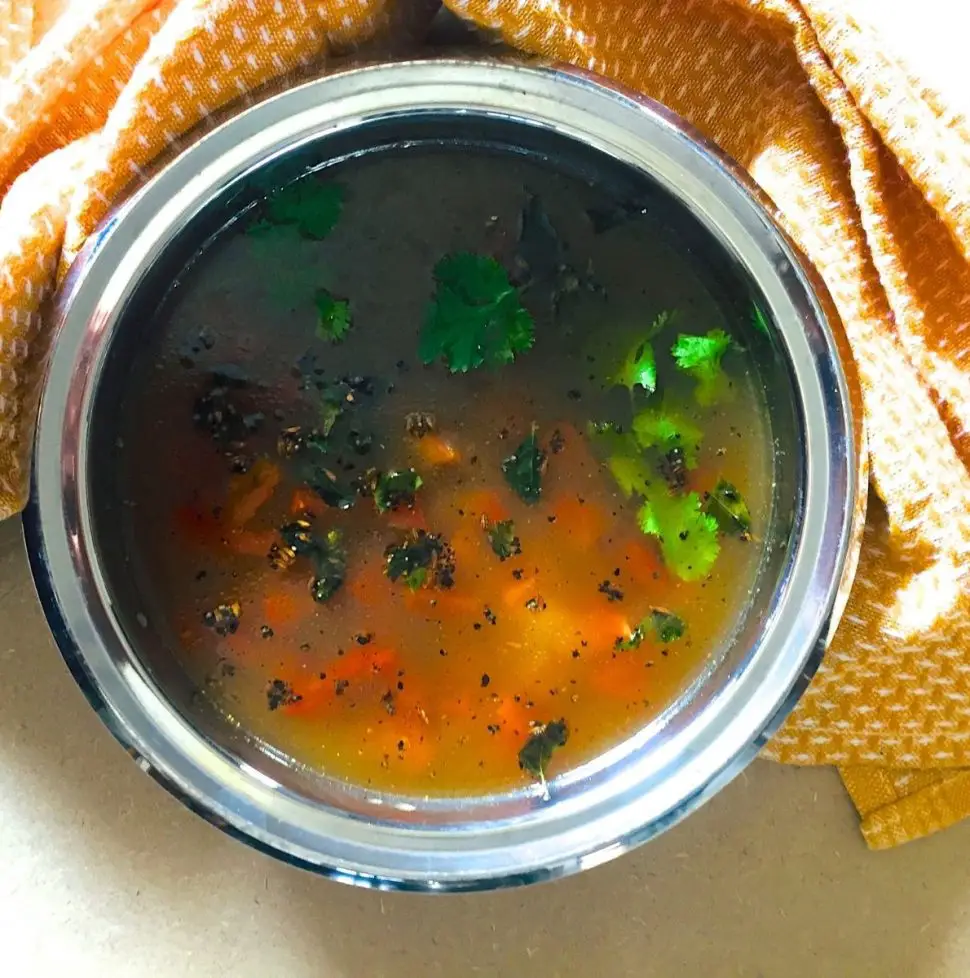 The touches of pink in the headings and links as you browse the blog are for Cancer Awareness. Having been a caregiver when my husband was terminally ill, I know that 'healthy' does not necessarily mean bland or boring, specially when you need to tempt that fading appetite.  So these recipes are meant to bring interesting food into your life, whether you are just fond of food (and cooking) or need fun recipes even when planning a meal around health constraints.
PepperOnPizza is not a Health Blog though. I am not connected to the medical field nor am I a dietician, nutritionist or wellness expert of any kind. You many want to leave out or substitute some ingredients from the recipes on this blog to suit your specific diet or health requirements. Do read the medical disclaimer (there's a link at the foot of each page)!
Another popular series on the blog is one on Navaratri: 'Fasting and Feasting and Everything In-between!' The first two posts in this series are up on the Blog and focus on Golu/ Bomma Kolu, the Doll festival observed by South Indians, predominantly Tamilians, during Navaratri.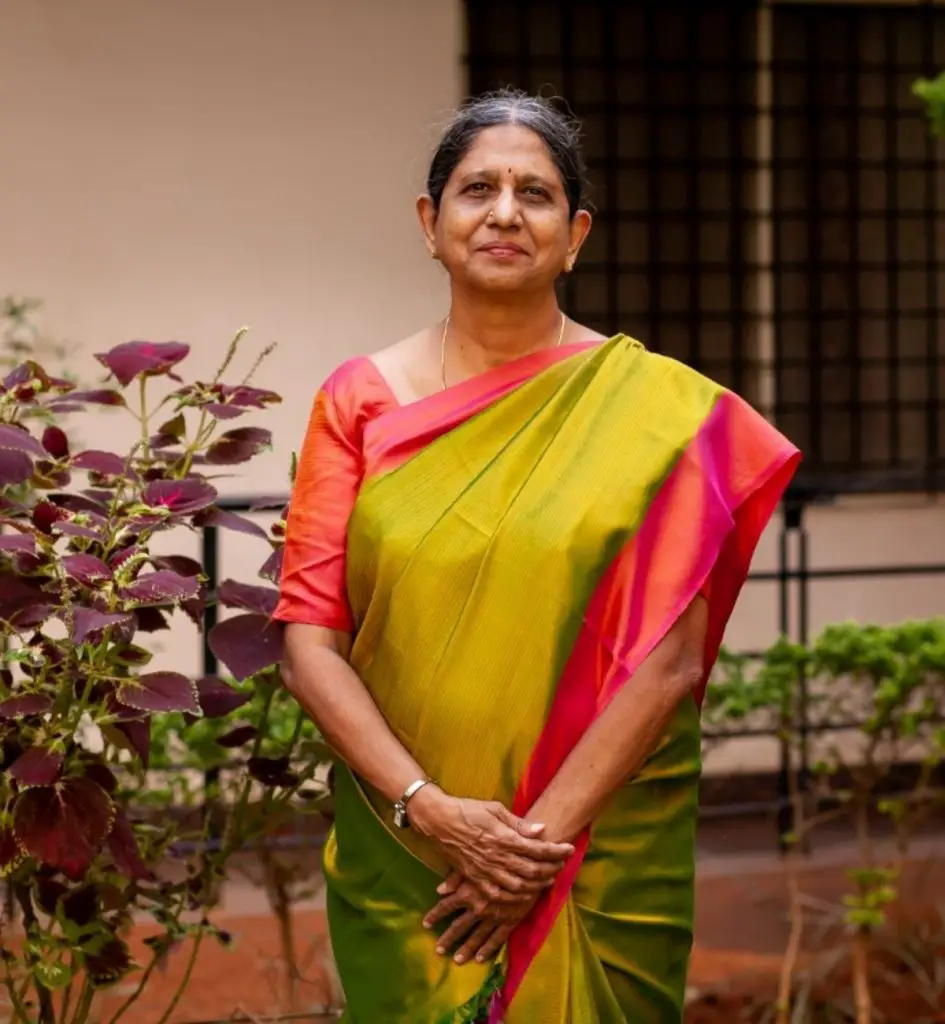 I have recreated some traditional recipes learnt from my mother. For Tamilians away from home, it is wonderful to be able to prepare Pulikachal and Peerkangai Thogiyal or a Sundakkai Kuzhambu, along with a variety of rasams and kootus. Some of them are made the way our grandmothers used to make them, and in some, like the Lemon Thyme Rasam, I have added from the many fresh herbs and vegetables that we now have access to. There are several festival recipes including some for the Tamil New Year.
Pachai Sundakkai Puli Kuzhambu/ Sundakkai Kara Kuzhambu
Rustic tamarind based gravy from Tamizh Cuisine, with fresh sundakkai / turkey berries adding texture and flavour. Spicy with a delicious tartness, have it with hot rice and a poriyal/ sauteed vegetable curry.
Check out this recipe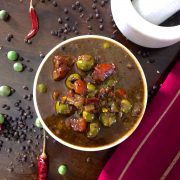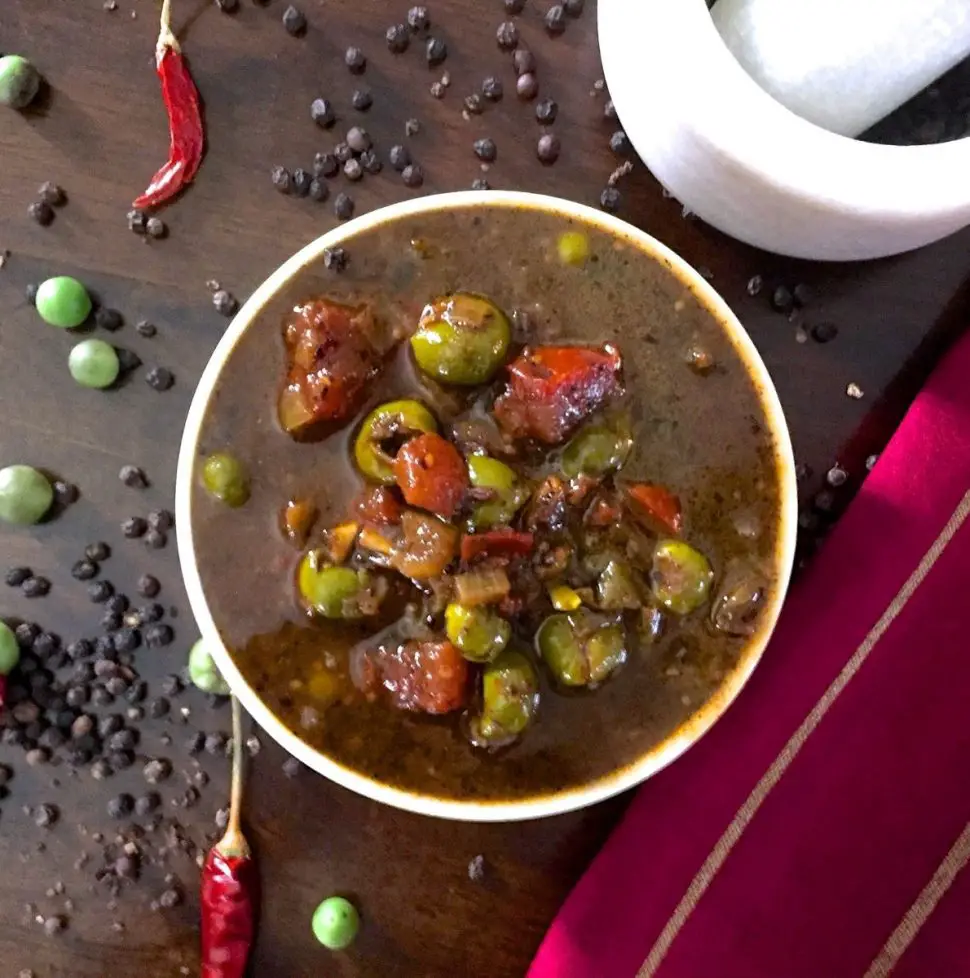 There are easy basic recipes for making pizza dough, pita bread, tomato basil sauce for pasta, simple guacamole and other dips. Check out the cold soups for warm weather and warming robust ones when its chill!
I love to read and to travel and to browse though my collection of cookbooks, as well as foodie sites and blogs on the internet. I spend hours planning new recipes. When traveling I go to great lengths to sample the local cuisine. It is this sense of adventure and exploration of cuisines that I hope to share with you.
A large part of 2019 and 2020 went in traveling, researching and writing a food book. A very special one on the Food offerings made to deities in some of India's most popular, large and ancient temples. The book 'Bhog Naivedya' has been published by Rupa Publications, India, and will take you to a world of temple food, food rituals, food stories, mythology, lists of daily food offerings and glimpses of temple kitchens across the country. While most of us are familiar with the prasad/ prasadam or food distributed to devotees, there has not been much reliable information on the many and varied food offerings made to the Gods, day in and day out and this book tries to bridge that knowledge gap. I hope you will check it out - it is available on online stores and in bookstores too.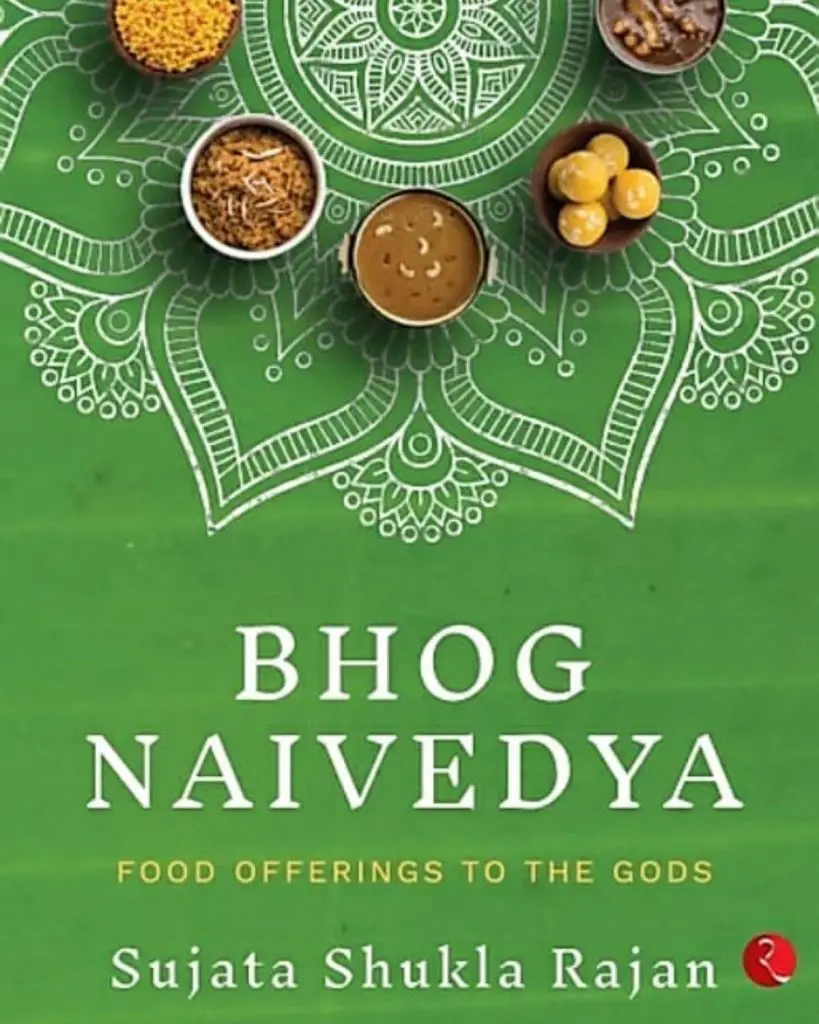 Feel free to write to me at [email protected] with your suggestions, ideas and what you would like from this blog.
Do Join me in this Culinary Adventure!
Reach me on Social Media, to get updates on new Posts and Recipes: