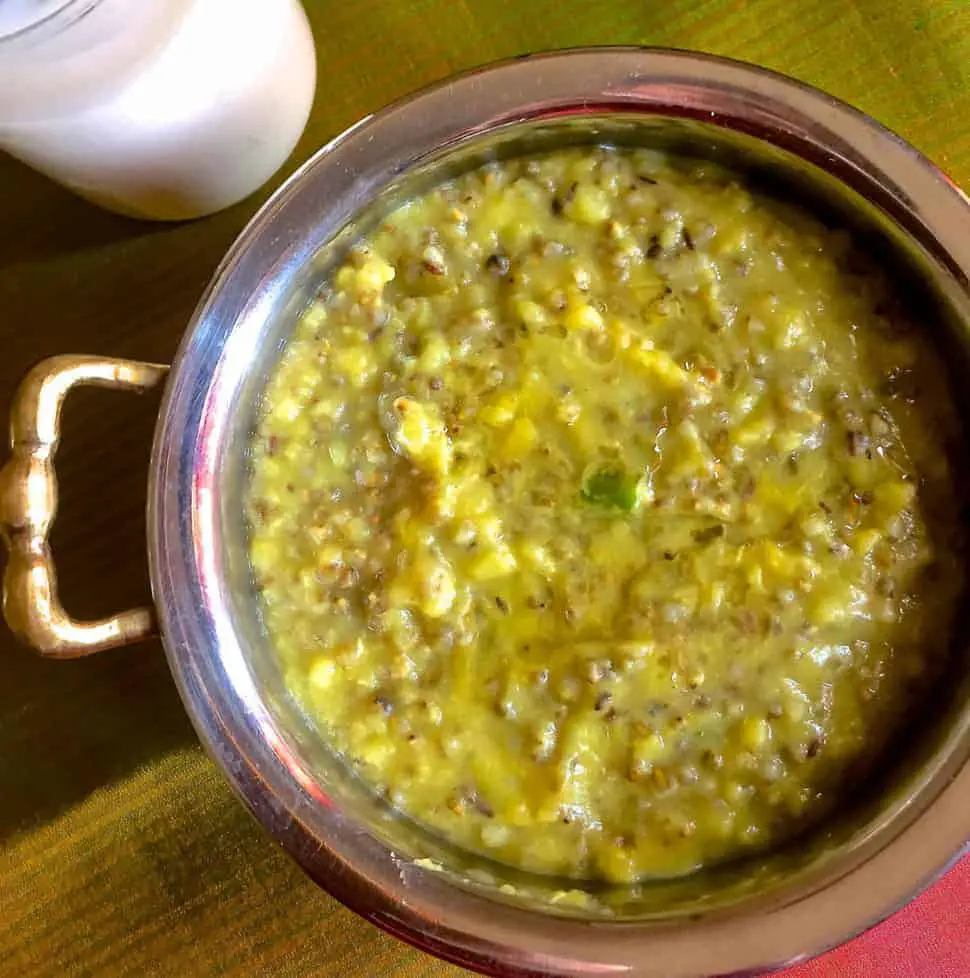 If you have been following my recent posts on this blog, you will remember that the Facebook group of which I am a member, Shhhhh Cooking Secretly Challenge, has set us the very enjoyable task of cooking our way through the cuisines of each of the many States in India. The theme for April 2018 is Haryana. I had thought I was well versed with the cuisine of this State, but when I started reading up on it, I found that there were a variety of dishes to choose from, some of which I was totally unfamiliar with. This Haryanvi Bajra Khichdi is one such dish. Though I have had (and enjoyed) food made of bajra several times, I had not earlier cooked bajra myself.
Making Haryanvi Bajra Khichdi
The first step in the challenge was therefore to find out how best to cook bajra (or pearl millet or kambu) as it is called in Tamil. I browsed online and Google very helpfully showed up a number of recipes for making Bajra Khichdi as well as ways to cook the Bajra. The problem was each of them gave different instructions on how to cook the millets. Some said to soak the millets, some to grind it first, some to wash and de-husk it and some advised just washing, draining and then letting the grains sit for a short while.
I was thoroughly confused until my friend Theyanmozhi advised that I soak the bajra overnight and then pressure cook it. This is the method I followed and it worked like a charm, giving me a creamy bajra but with a nice texture to chew on and to contrast with the soft cooked dal. Thank you, Theyan!
I realised that the different methods for cooking the bajra were because the recipes I referred used different millets such as foxtail millets (thinai), finger millets (rage), pearl millets (bajra, kambu) etc, each of which need to be treated differently. I am sure any of these would have made a nice khichdi with moong dal, but I was supposed to be making a dish from the cuisine of Haryana, so Bajra Khichdi it had to be.
For some information on the nutritious properties of Bajra and other millets, this article from Healthline could be of use: Millets and Nutrition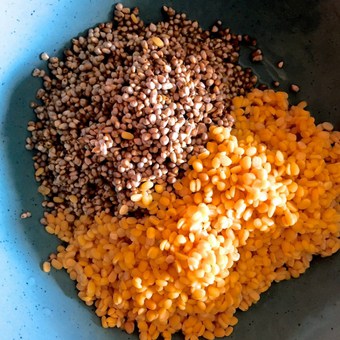 Along with the recipe for the simple Bajra Khichdi, I have given you an additional list of ingredients for making a Masala Bajra Khichdi. The simple version is quite tasty, but you might want to pep it up or add vegetables while making the khichdi. If adding vegetables, just a few will do -apart from onion and garlic - potatoes, cauliflower diced small, and peas. Or chopped spinach or methi (fenugreek) leaves. Toss in a bay leaf for a touch of spice.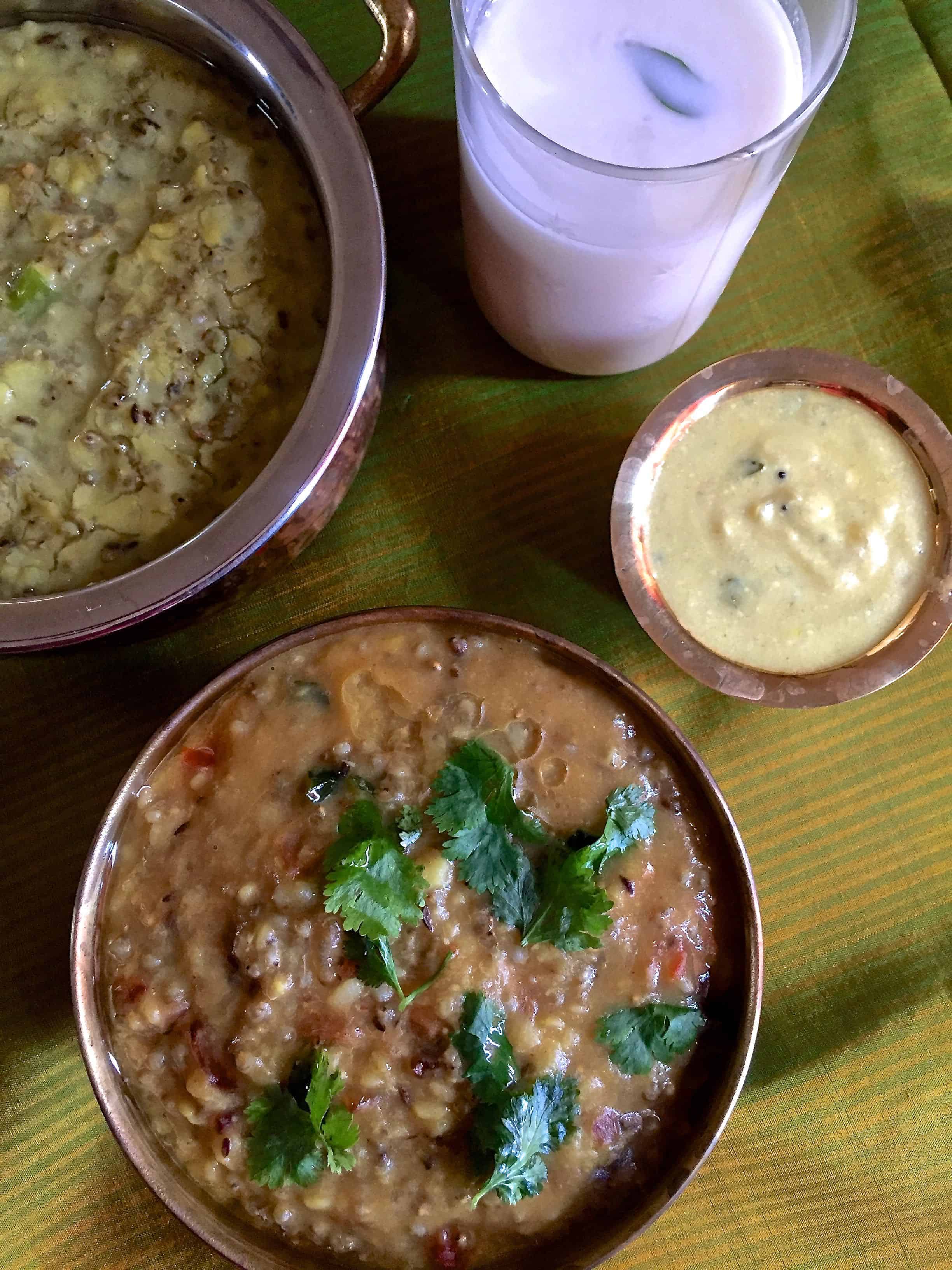 Ive explained in earlier posts how this group Shhhhh Cooking Secretly Challenge, works. We are each partnered for a month with another member, and we exchange the names of 2 ingredients which will fit in with the theme for the month. These are the 'secret ingredients' which we include in the recipe of whatever dish we make as per the cuisine for the theme. We post an image of the prepared item, on the group, and all the other members try to guess which 2 ingredients could be the secret ones.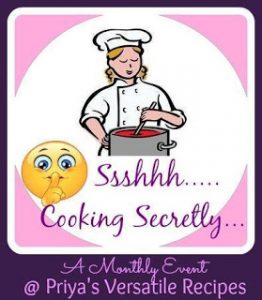 For the Haryana Theme this month, my charming partner Aruna Panangipally suggested ghee and ginger as my secret ingredients, and both of them added to the deliciousness of the Bajra Khichdi.
Aruna blogs at aahaaramlonline. I loved everything on the blog - tasty vegetarian and vegan recipes, many of them traditional, with clear instructions for each step. There are a number of desserts, and, which I found most intriguing, a host of international recipes- including those from Egypt, Tunisia and Morocco as well as from the Middle East! Do check out her blog and try the recipes for yourself, such as this tempting looking Roasted Red Pepper Hummus. For this months theme, I gave her sugar and ghee as the secret ingredients. Just look at the totally delicious Atte ka Halwa/ Kada Prasad that she has made and posted on her blog, it looks like it will just melt in the mouth!
Some Indian Regional Recipes on  This Blog

Mutter ka Nimona - Spiced Green Peas curry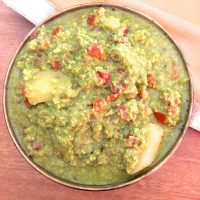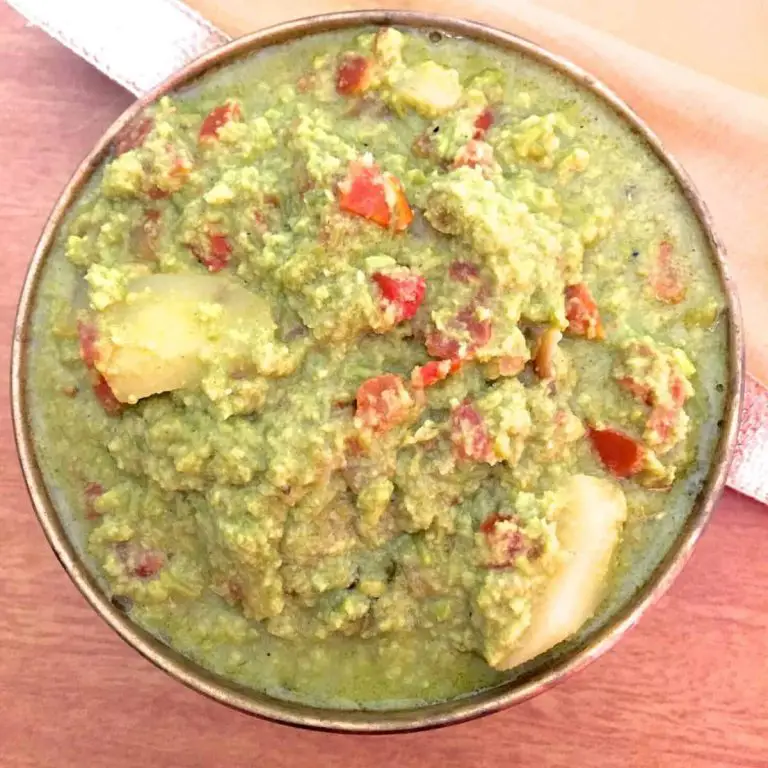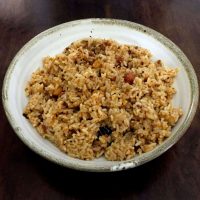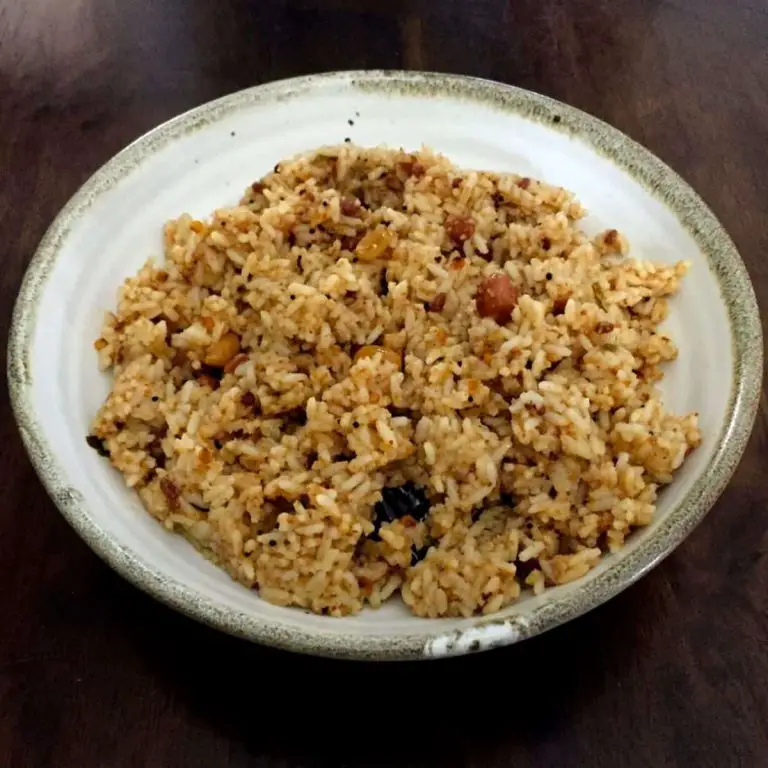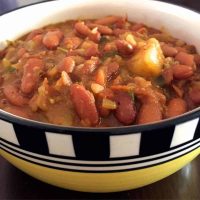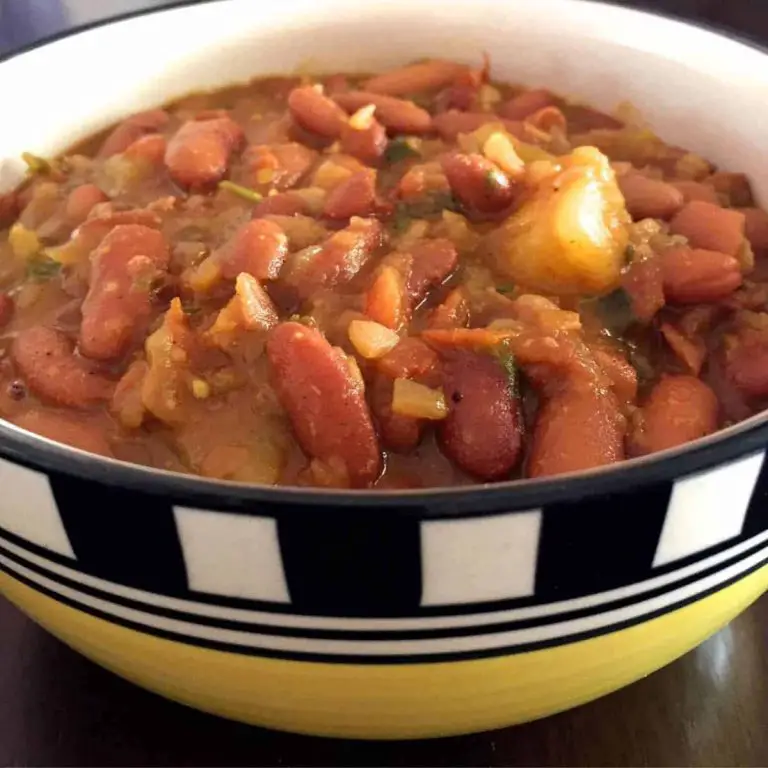 SaveSave
SaveSave
SaveSave
SaveSave
SaveSave
SaveSave
SaveSave
SaveSave
SaveSave
SaveSave
SaveSave
SaveSave
"Recipe"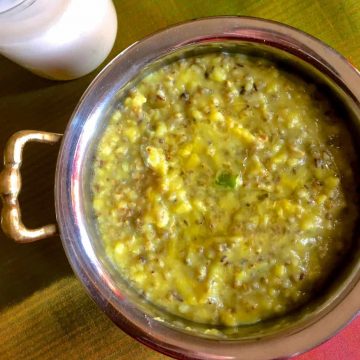 Bajra Khichdi - How to make simple Bajra Khichdi with Moong Dal and Millets
Delicious nutritious and easy to make Haryanvi Bajra Khichdi of Bajra or Pearl Millets and Moong dal/ split yellow lentils. Garnish with ghee, serve hot with a simple kadhi or curds, papad and chaas. Add onion, garlic, tomato, vegetables, spinach/ fenugreek greens for variety. A tasty way of adding millets to your diet
Ingredients  
For simple Bajra Khichdi
½

cup

Bajra/ Pearl Millet /Kambu

½

cup

Moong Dal / split Yellow lentils/ Pasi Paruppu

3

cups

water

¼

teaspoon

Haldi/ Turmeric Powder

1

teaspoon

salt

1

tablespoon

ghee

1

teaspoon

Jeera Cumin seeds

⅛

teaspoon

hing asafoetida powder

or a dash of hing

1

inch

Ginger piece

minced

1-3

Green chillies

as per taste

salt

to taste

1

tablespoon

ghee for garnish

(optional)
Additional Ingredients for Bajra Masala Khichdi
¼

teaspoon

nigella/ onion seeds

¼

cup

sliced onions

1

tablespoon

crushed garlic

¼

cup

Tomatoes

½

cup

diced vegetables

potato, cauliflower cut small, peas or washed chopped palak leaves or methi leaves

1

Bay leaf

a

few

curry leaves

shredded

1

tablespoon

coriander/ dhania leaves

minced
Instructions 
Preparations
Wash and soak the bajra (pearl millet/ kambu) in sufficient water to cover about 1 cm above the surface of the millets. Soak for at least 8 hours or overnight. Next morning or when ready to begin making the bajra khichdi, slice green chilies, mince the ginger. If using onion, garlic etc as per the additional list of ingredients above, slice the onions into small pieces, dice the tomatoes and vegetables into ½ cm sizes pieces. Crush the garlic. Shred the curry leaves and coriander leaves
How to make Bajra Khichdi with Moong Dal
Drain the soaked millets Wash and drain the moong dal lentils. Check that there are no stones in either the millets or the dal. Add salt and turmeric powder/ half and pressure cook in 3 cups of water for 4 whistles. Optional: If adding vegetables such as potato or cauliflower, dice them into small cubes and add with the bajra and dal in the cooker. Similarly add peas or shredded palak to the mixture. Allow the cooker to lose steam by itself and do not open till pressure is completely released. This will give the khichdi time to cook well.

In a wide pan, heat ghee on low flame Once the ghee melts and before it begins to smoke, add jeera seeds, sautéing for a few seconds. Add green chillies, turning them over so that all sides are scalded. Add ginger and saute for a few seconds Add hing powder

If making Masala Bajra khichdi, substitute this step for the one above: In a wide pan, heat ghee on low flame Once the ghee melts and before it begins to smoke, add jeera seeds, sautéing for a few seconds. Add onion seeds, saute for 2 seconds Add green chillies, turning them over so that all sides are scalded. Add onion slices and saute till the onions become translucent Add ginger and saute for a few seconds; Add garlic and saute for a few seconds Add hing powder and stir it into the masala Add tomato slices, again saute for a few seconds Add sliced vegetables if using and saute for 5 minutes or till vegetables are cooked (see first instruction above for How to make Bajra Khichi, and add the vegetables when pressure cooking the bajra instead of at this stage). Add the bay leaf and stir

For either simple khichdi or for masala khichdi, continue from here: Drain and add the cooked bajra and moong dal. Usually the water would have got absorbed by the khichdi, but if not, drain and reserve the water (do not discard it). Stir well into the tadka (mixture of spices and condiments in oil) Saute for 3-4 minutes Taste for salt and add more if required. If the khichdi is thick, add the water which you had earlier drained from the cooked bajra/dal or add about ½ a cup of water and stir well. You want the khichdi to flow, but not be too runny. Also keep in mind that the khichdi will thicken as it cools. Transfer to a serving dish and garnish with melted ghee. Serve Bajra Khichdi hot with kadhi, a glass of chaas (buttermilk) or with curds and pappad.