This barley salad has been on my mind since I last had it, at The Bombay Canteen. The recipe here is inspired by their delicious Barley Jowar Salad which my grand daughter Natasha loves. The recipe in this post, however, is for a Barley Salad with Tomato Avocado and Microgreens, intended as a one dish lunch, filling and comforting in any weather.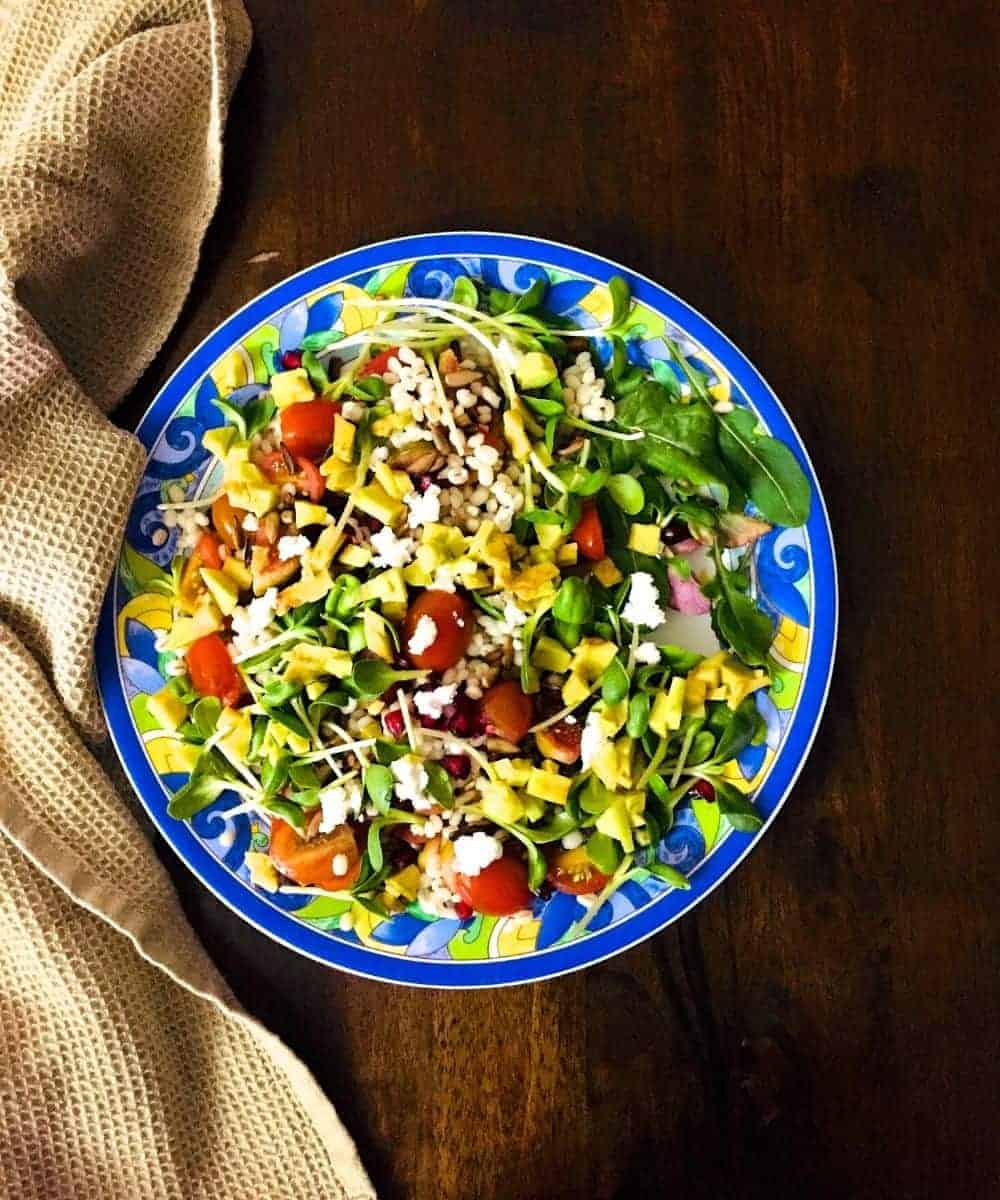 A bunch of fresh vibrant green sunflower microgreens, bright cherry tomatoes and figs and avocado that both threatened to go overripe, had me putting together a salad for lunch today. Barley and pomegranate were on hand, and as I said earlier, the Canteen barley salad was asking to be made. My little balcony garden gave me the handful of salad greens I needed: green and red swiss chard and some romaine lettuce.
Making Barley Salad with Tomato Avocado and MicroGreens
1. Pearl Barley cooks faster than hulled barley and is less nutritious. It is not a whole grain. However it is rich in dietary fibre and minerals.
2. Prepare the salad in the order listed in the instructions below, such as slicing the avocado last of all so that it remains fresh and does not brown. Make the salad dressing first, unless you already have some in stock. While the barley cooks, most of the preparation for the remaining ingredients can be done, and the salad can be put together quickly.
3. Measurements are not significantly important in this recipe. Add more tomatoes, less figs or omit one of them all together. Keep the proportion of barley to other ingredients the same as in the recipe though.
4. Other fruits may be substituted for figs, avocado, tomato, though of course the nutritional values would change accordingly. Raisins would go nicely in this salad.
5. I recommend the Tahini citrus dressing for this barley salad. Or else a citrus hung curd dressing. A simple honey lemon dressing would be good too, but as I said, I would recommend one of the two above. Links are given at the end of this post, for salad dressings on this blog.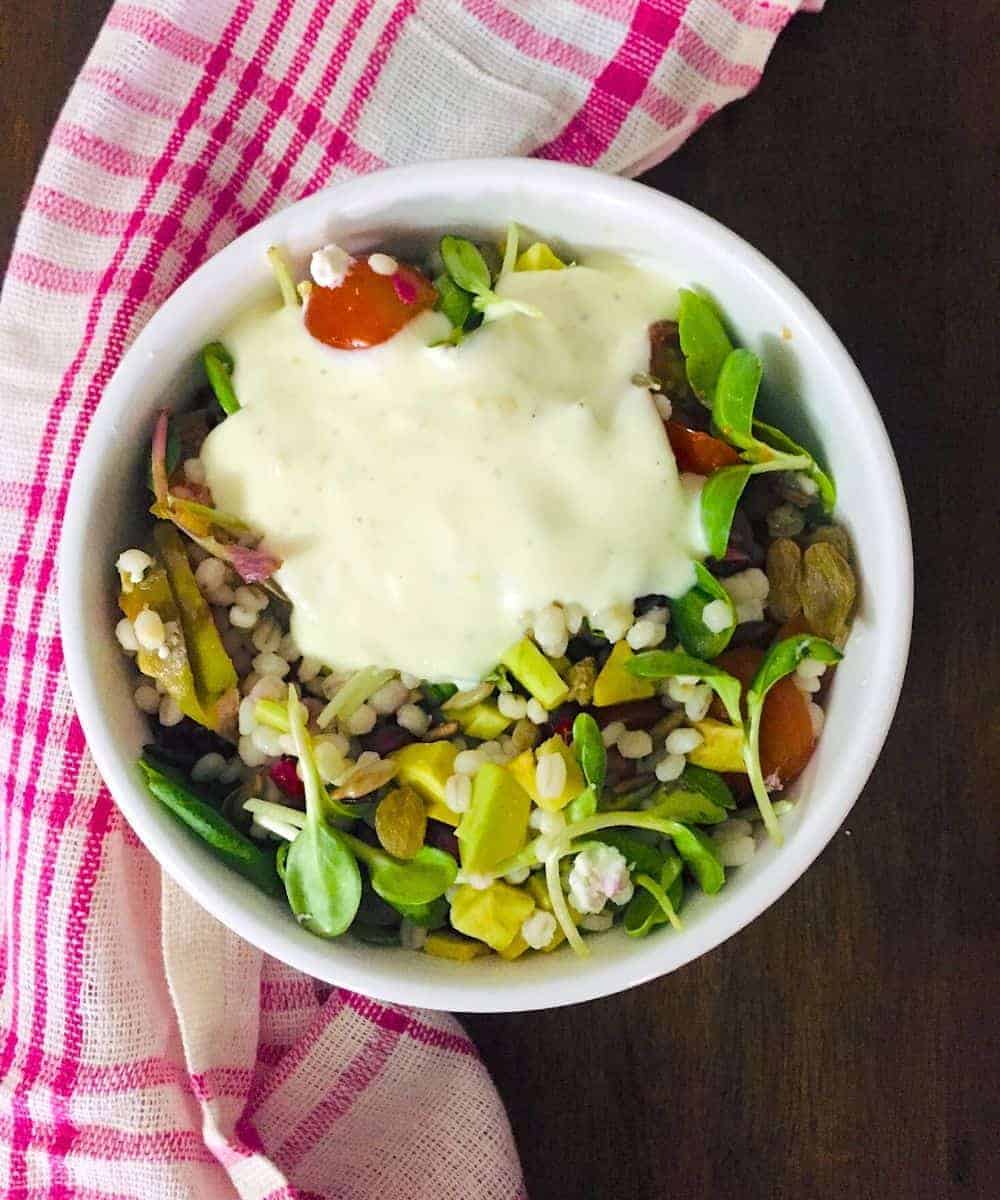 I've subscribed to a plan for microgreens delivered to my home every week, from Living Food, at Bangalore. They supply luscious fresh and green microgreens and these add flavour as well as 'up' the nutrition component of my lunch salads. Each week they send a different variety and I've been relishing the ones they have supplied so far: Broccoli microgreens, basil and now this week sunflower microgreens. Looking forward to what they have in store for me in the coming weeks! The sunflower greens were delicious in the barley salad with tomato avocado.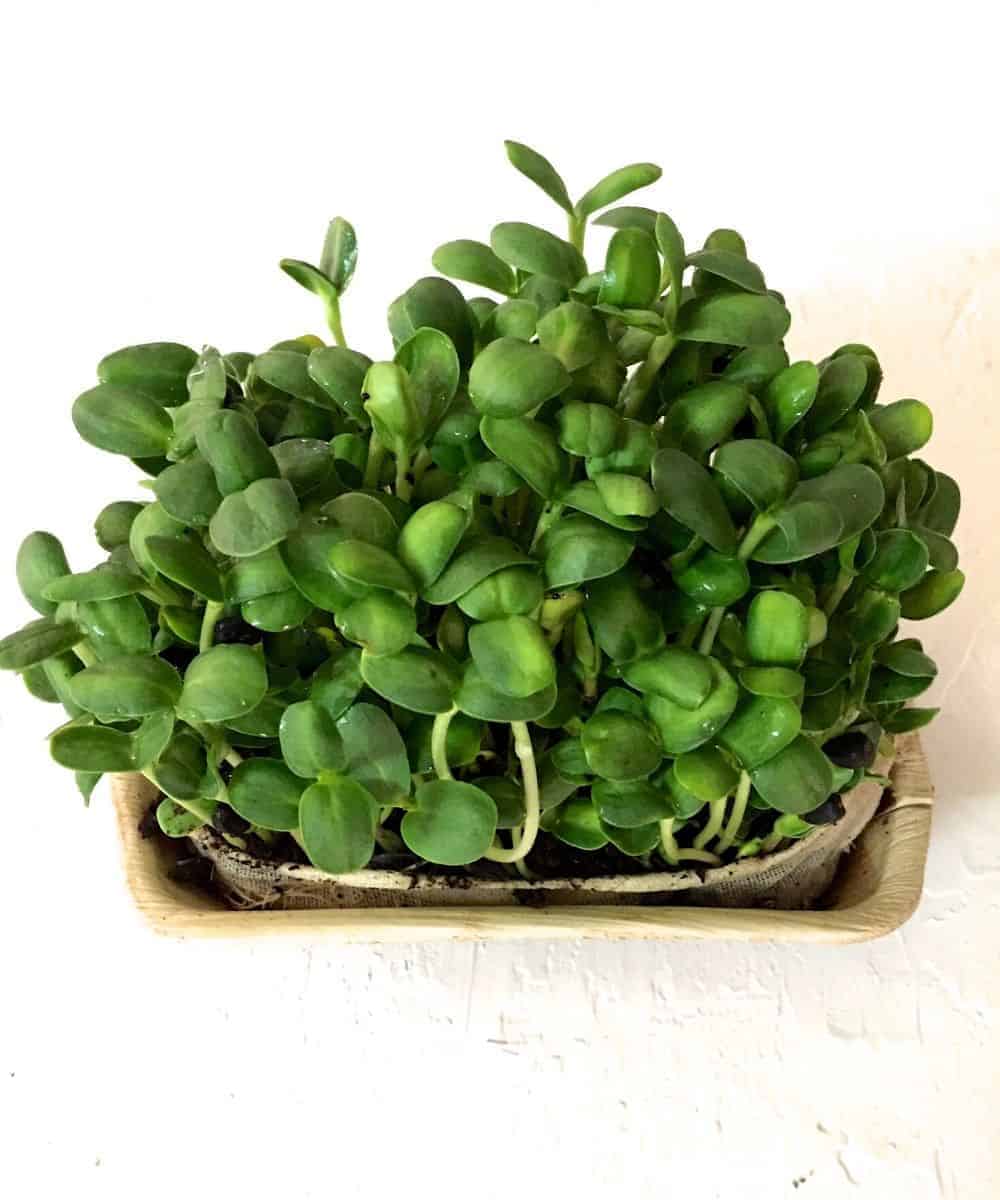 Step by Step Process For Making Barley Salad
[easy-image-collage id=60970]
Salad Dressings to pair with Barley Salad with Tomato Avocado:
Tahini Citrus Honey Salad Dressing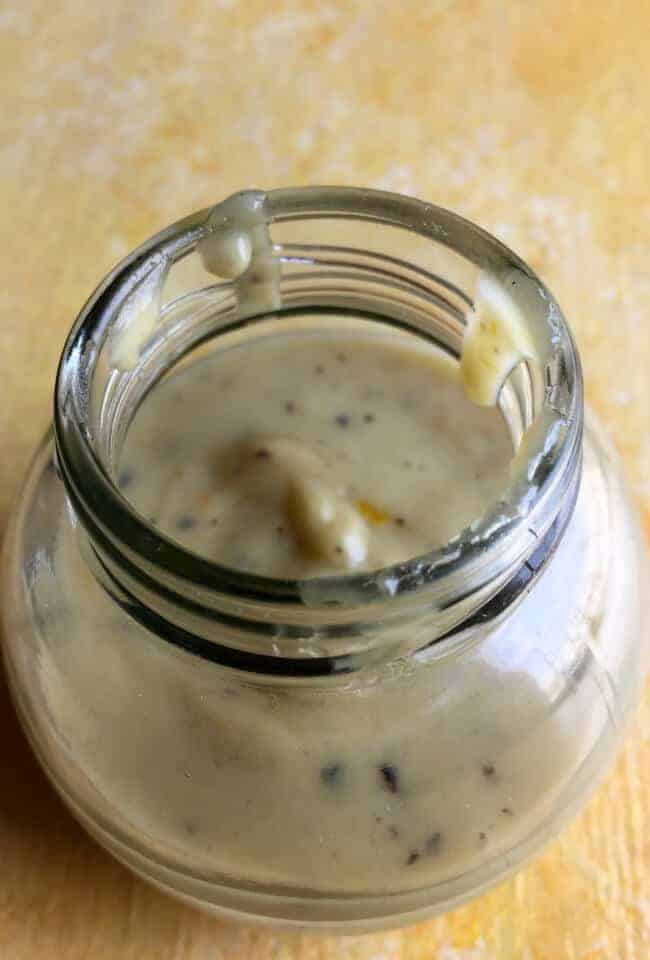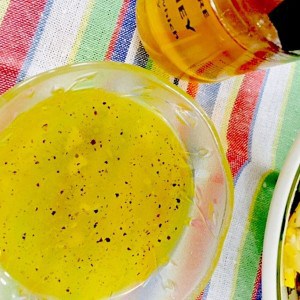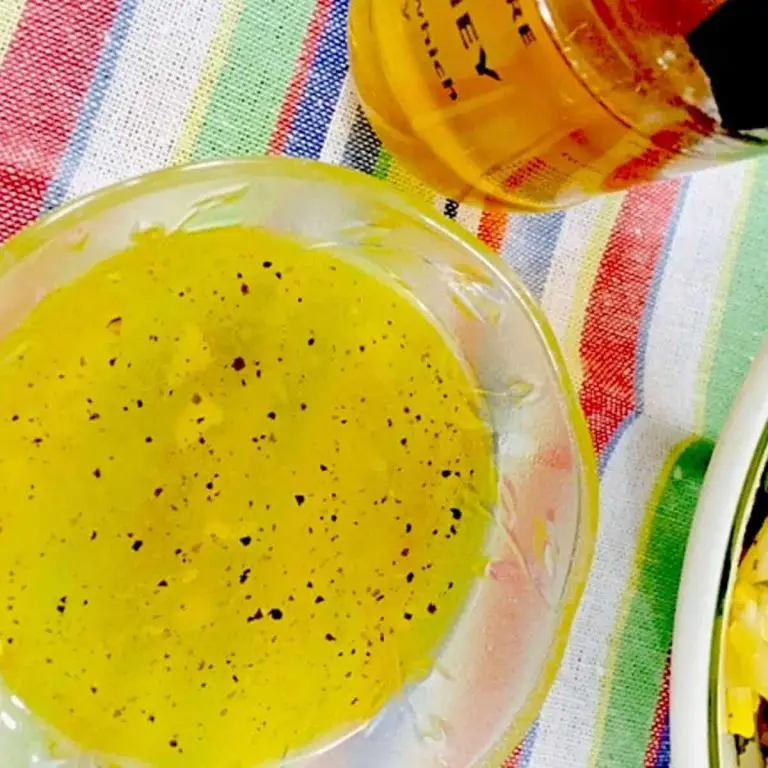 Other Salads You May Like From This Blog
Persimmon Mozzarella Winter Salad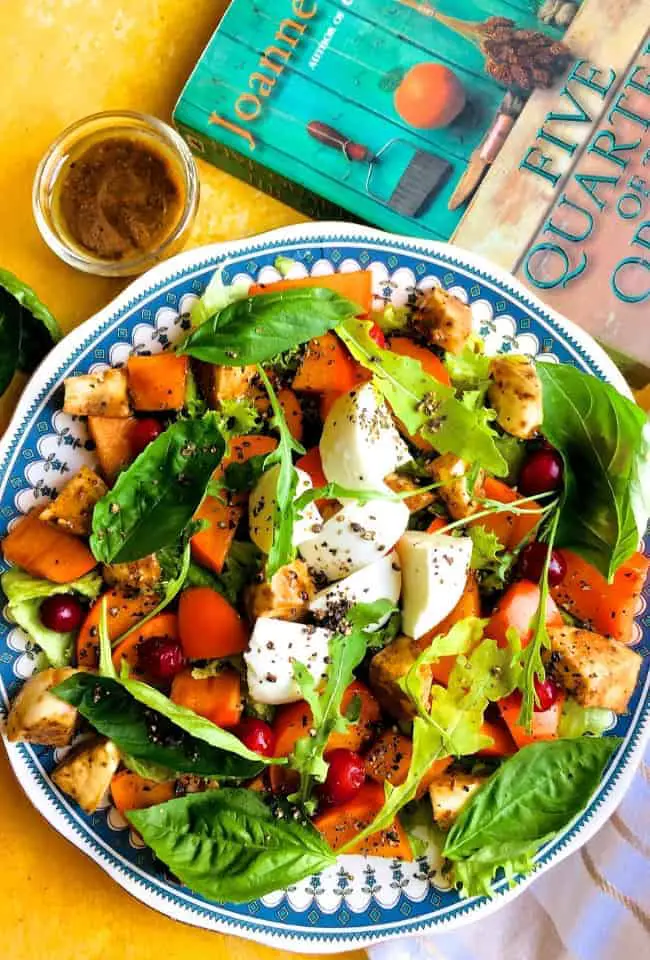 Levantine Tabbouleh - Parsley Tomato Bulgar Salad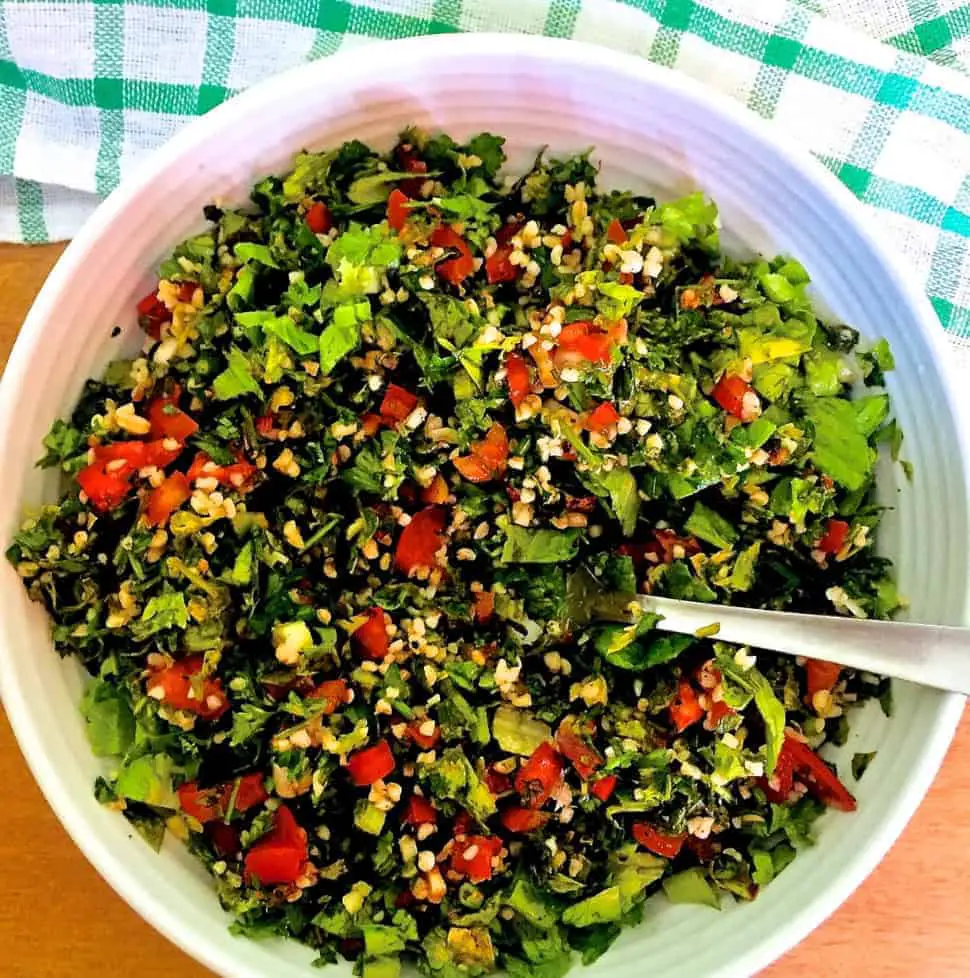 "Recipe"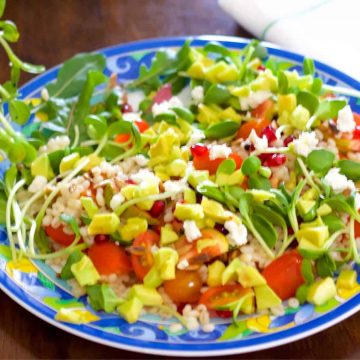 Barley Salad with Tomato, Avocado and Microgreens
Nutritious Pearl Barley Salad with Tomato, Avocado, Figs and Microgreens. With an option of an Citrus Honey Dressing or a Yogurt Citrus Pepper Dressing. Pressure cook the Barley. Easy to put together. Add pomegranates for more flavour and sunflower seeds for texture.
Equipment
Pressure Cooker

Salad Spinner

Chopping Board and Knife

Small Pan

Zester

Colander
Ingredients  
For Cooking The Barley
½

cup

Pearl Barley

1

teaspoon

Olive oil

Olive oil/ Sunflower oil with mild flavours

1

pinch

table salt

a

few

curry leaves

minced

1 ½

cups

vegetable stock

Or chicken stock or Water
For Toasting the Sunflower Seeds
2

tablespoons

Sunflower seeds
For The Barley Salad
½

cup

A Citrusy Salad Dressing

Click on the name for recipe link

1

Avocado

1 cup avocado slices, diced small

2

teaspoons

Lemon juice

For the avocado. See instructions below.

30

Cherry Tomatoes

1 cup cherry / grape tomatoes halved or quartered

1

Pomegranate

½ cup pomegranate

4

Figs

1 cup ripe fig, sliced thin

1

cup

Salad Greens

shredded

1

cup

Micro-greens

1

tablespoon

Raisins

1

pinch

table salt

1

tablespoon

Goat cheese

optional
Instructions 
To Cook the Barley
Instructions here are for Pearl Barley, as other types may have different cooking times and liquid (stock/ water) requirements

Rinse and drain the Barley, drain and pat dry with a kitchen towel or salad spinner. Line the salad spinner with a kitchen towel to prevent the small grains from going out.

Heat the pressure cooker and add oil. A mild flavoured oil such as olive oil or sunflower oil is recommended (instead of strong ones like coconut, mustard or sesame oils which would overpower the flavour of the ingredients).

Add the dried barley, curry leaves (shredded/ minced) and salt.

Saute for 2 minutes, stirring frequently.

Add stock/ broth/ water, and stir. Stock or broth would add flavour to the barley. Close the cooker and keep on high heat until the first whistle (about 3 minutes for ½ cup of barley). Reduce the heat to low/ sim and cook for 10 minutes or until 2 more whistles, whichever is earlier.

Remove the cooker from the heat and release pressure so that the barley stops cooking. Once pressure is released, drain and spread the barley on two plates, so that the grains separate instead of sticking into clumps. Use two plates as it will help in arranging the salad later on and to give the barley more space.
To Toast the Sunflower seeds
While the barley is cooking, heat a small pan and roast the seeds, without adding oil. Keep on high heat for about 45 seconds, stirring all the time, till the seeds darken and begin to crackle.

Transfer immediately to a heat proof bowl to stop them from toasting further.
Preparation
While the barley is cooking, we can get on with the rest of the salad ingredients.

Rinse the micro-greens gently and pat or spin dry. They are usually delicate so handle them carefully. If there are long stems, slice away the stems and chop them small. These can be added to the salad too.

Rinse and pat or spin dry the salad greens. Slice or tear them into bite sized pieces.

Slice the cherry and grape tomatoes into halves or further quarters for large ones

Slice off the top and bottom of the figs and slice them thin

Extract pomegranate arils

Zest the lemon to use for salad dressing or for another recipe. Slice and squeeze the juice.

Dice the avocado into small even sized pieces, about 1 cm or smaller. Add lemon juice, stir gently, cover and keep in the fridge till required. The lemon juice will help the avocado remain fresh and not brown.
To Make Barley Salad with Avocado and Tomato
I like to layer the ingredients for this salad as in the instructions below, so that every forkful has crunch and texture and bursts of different flavours. You could of course, just put the cooked barley in a bowl and add the sliced tomatoes, figs, avocado, add salt, toss gently and then add pomegranate arils, sunflower seeds and raisins, finishing up with the micro-greens.

Take two plates and place the shredded/ sliced salad greens across. Add the barley from one of the plates on which it had been spread, equally on each plate. Follow this up with some sunflower seeds and pomegranate arils.

Divide the tomato and fig slices between the two plates.

Divide the avocado slices between the two plates.

Now add the remaining barely to both salad plates.

Sprinkle the balance pomegranate and sunflower seeds and the raisins on both plates.

Finish up with the micro-greens. As an option, you can add some grated goat cheese or feta to the salad.

When ready to serve, add the salad dressing. I recommend the tahini citrus dressing (link in the post above) or a yogurt citrus dressing. Ensure there is salt in the salad dressing so that it can be uniformly added to the Salad. If you add salt to the salad, you will need to stir it in.

Note: The nutritional facts below do not include those for the salad dressing, and do include goat cheese
Nutrition
Serving:
500
gm
Calories:
693
kcal
Carbohydrates:
115
g
Protein:
17
g
Fat:
25
g
Saturated Fat:
4
g
Cholesterol:
3
mg
Sodium:
862
mg
Potassium:
1909
mg
Fiber:
27
g
Sugar:
45
g
Vitamin A:
2236
IU
Vitamin C:
93
mg
Calcium:
127
mg
Iron:
5
mg
RECOMMENDED PRODUCTS
As an Amazon Associate and member of other affiliate programs, I earn from qualifying purchases.