Have you soaked the fruits for the Christmas cake yet? There is still time to do this!
This will be my first Christmas  with my granddaughter Natasha, and I want it to be really special. One of the best ways to the hearts of my grandchildren, Tamma and Tasha, is definitely through their little tummies. Both of them take a healthy interest in food and are well on the way to becoming junior gourmets.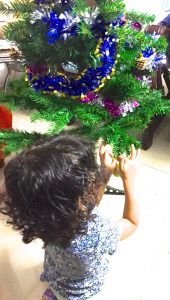 The plan now is to bake Christmas goodies for Tasha, starting with a Christmas Fruit cake.
I have been wanting to make a traditional plum cake and this year have actually organised everything. Yesterday I finally soaked the dry fruits for the cake.Here's the link to my recipe on How to soak fruits for  Christmas cake: https://www.pepperonpizza.com/how-to-soak-fruits-for-christmas-cake
I will be making 2 cakes - one with the fruits soaked in rum, and another small cake for Tasha with the dry fruits in a non-alcoholic soak. I have been reading up a lot about how to soak the fruits, what dry fruits would be suitable, when to start the process, how to nurture the fruits till cake is ready to be baked. I will be sharing most of my new found knowledge with you through this Journal post and the Recipe for the Cake.
Update: I have now  baked the cakes! Recipe for my Easy Christmas Cake is up on the blog, at https://www.pepperonpizza.com/christmas-cake-easy-recipe
Cookies are the next part of the Christmas Bake Plan. Tasha of course, loves Cookies (who doesn't?). A cranberry orange tea cake is also scheduled. The recipe for this tea cake is already available in the recipe section of my blog, and it is  truly delicious as well as having the great health benefits of cranberries. My recipe for the tea cake needs some better images, and I hope to add them once I make the cake.
One more treat for Natasha that I would like to bake, are the little biscuits which we would call 'animal biscuits' during our growing up days. You know the ones I mean - thin flat crisp biscuits, shaped liked different birds and animals. It has not been easy finding the right cookie cutters for these. I have been able to get one with a few animal shapes.
Muffins and cup cakes are also on the list, and I will be trying my hand at icing - which is not something I am totally comfortable with. Tasha has been asking for macarons and that will be a big baking event!
What are you baking this Christmas season?
SaveSave
"Recipe"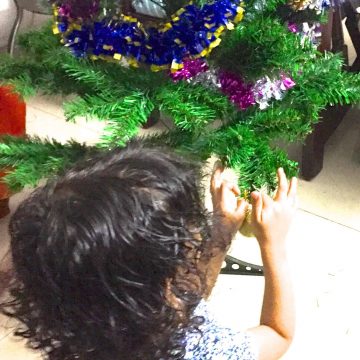 Christmas with Natasha