This is the best time of the year to use those lovely fresh oranges that are all over the market. It takes very little effort to zest and then squeeze the juice and whip up this scrumptious orange honey pistachio cake. The tart orange and its zest offset the sweetness of the honey to give a beautifully balanced flavour. The pistachio nuts give just a little crunch to make the cake that much more interesting. This is a slightly dense cake, almost a bread, not a creamy soft cake.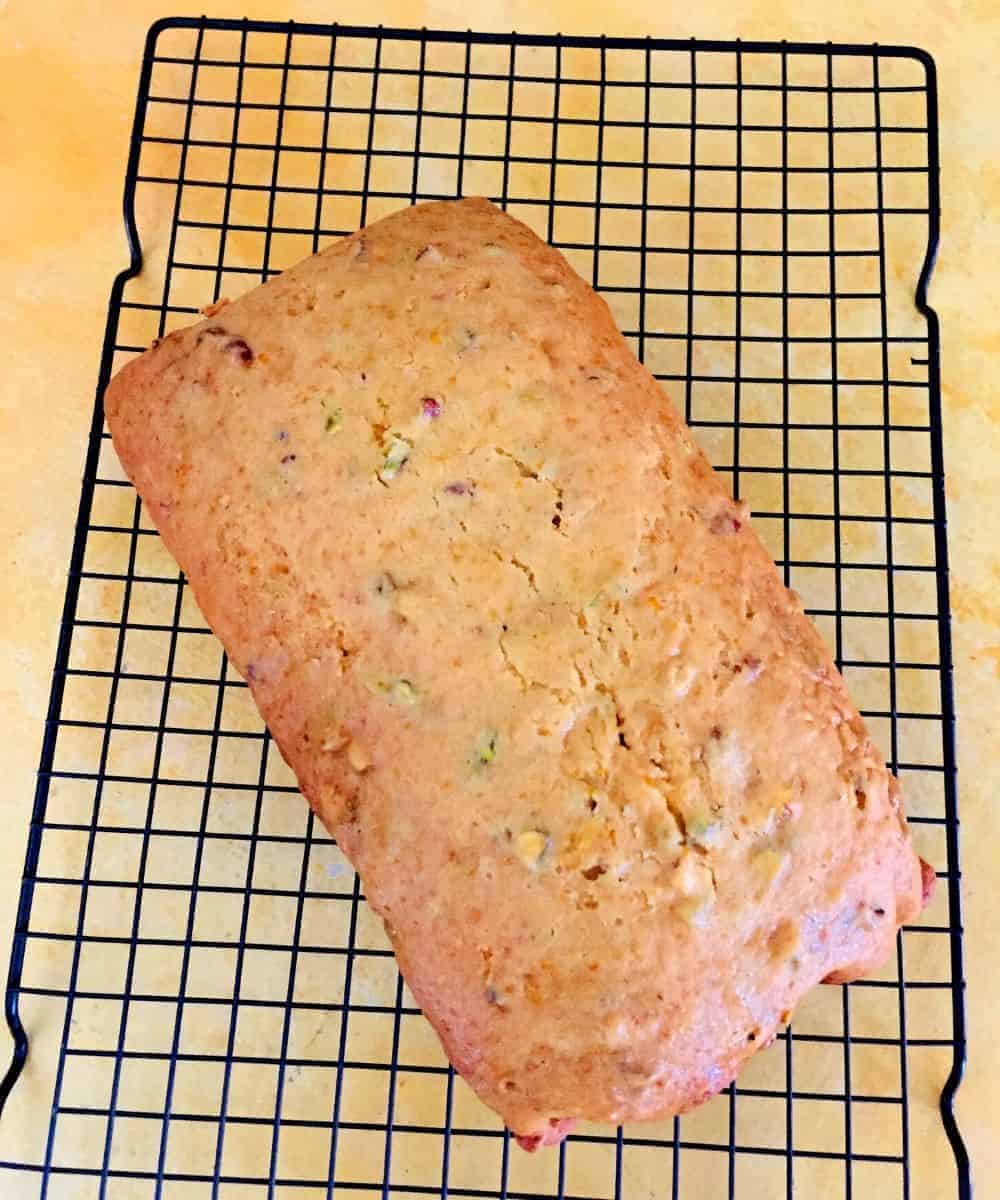 It was Book Club day on Sunday last, and our Bangalore Bring Your Own Book members are partial to these homemade bakes that some of us rustle up for the meet. For these meetings I make egg-less varieties of cookies or tea cakes as some of the members don't take egg. This time however I went for this recipe as the orange honey pistachio cake was calling  out to me to go ahead and make it. I don't like to just substitute an ingredient or two to convert the recipe for a cake with egg into its egg-less version. It doesn't really come out as good as the original version, so I would rather make these from recipes that genuinely don't need eggs in them.
This recipe is adapted from the Orange and Honey Tea Bread in Martha Day's 'Baking'. This is the first baking cook book I bought, and the recipes are timeless and always come out so well!
Making the Orange Honey Pistachio Cake:
1. Use good quality ingredients and check that the honey tastes fresh and sweet.
2. The pistachio nuts should be unsalted and shelled. Chopping the nuts by hand is tedious and takes more time than any other step in this recipe. Run the shelled nuts briefly in a food processor, just enough to slice them into small  pieces and not grind them to powder.
3. Keep the butter out well ahead of time as it not only needs to come to room temperature but has to be softened so you can measure it correctly and it will blend easily with the rest of the ingredients.
4. Remember to zest the orange before you cut and squeeze out the juice. You don't want to try zesting half an orange, believe me!
5. The instructions are for a loaf made in a 9" x 5" rectangular loaf pan, but a bundt cake would be lovely too
6. You could add an orange glaze to the cake after baking, and sprinkle a few pieces of pistachio. Icing may make the cake too sweet.
7. Walnuts or pecans may be added instead of pistachio nuts.
Some Other Recipes You May Like From This Blog: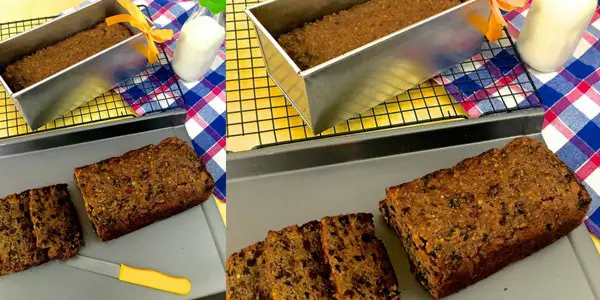 Eggless Christmas Fruit Cake with No Added Sugar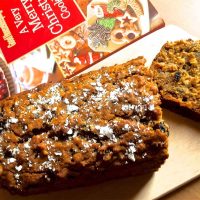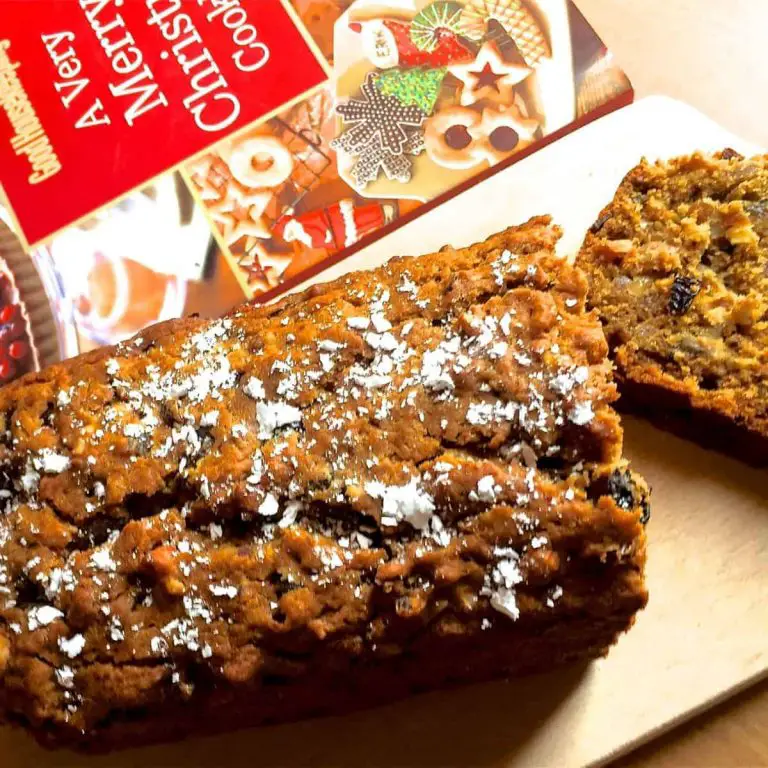 How To Soak Fruits For a Christmas Cake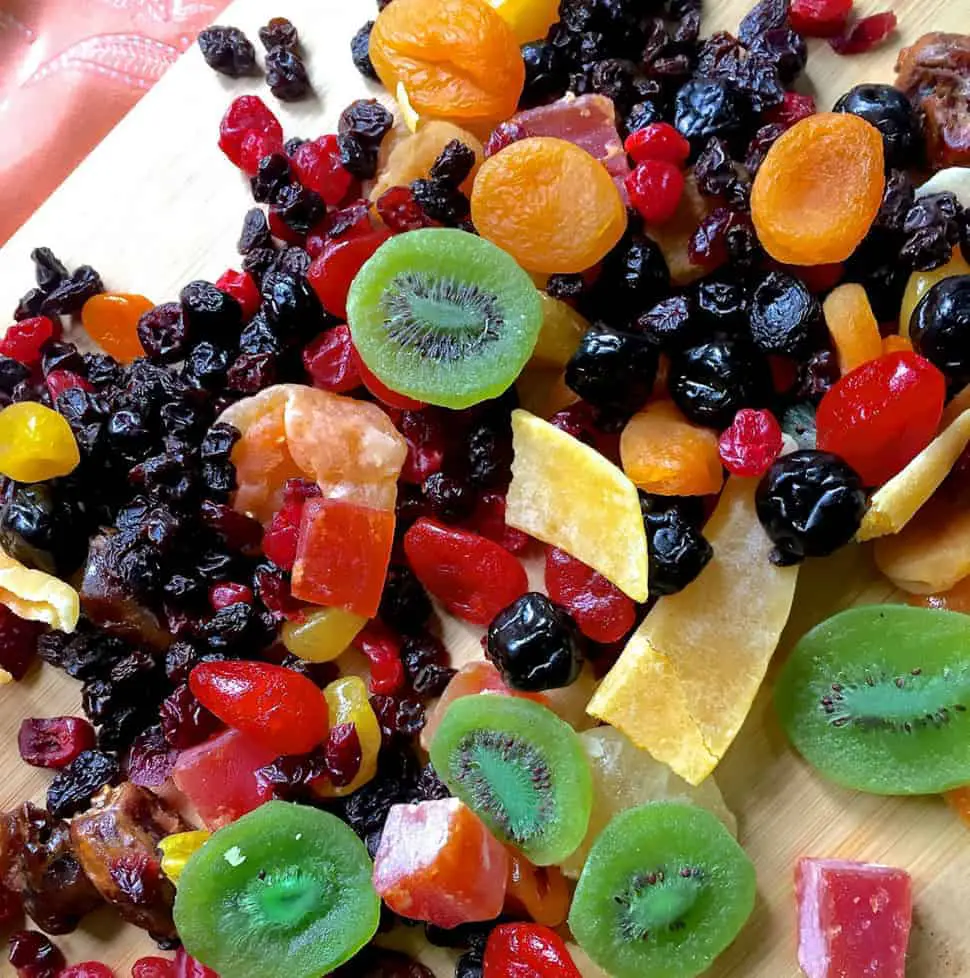 "Recipe"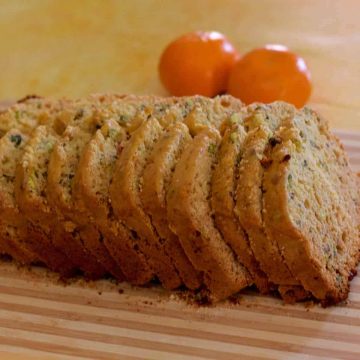 Orange Honey Pistachio Tea Cake for a Holiday Treat
Fresh orange juice, zest, softened butter and honey come together with pistachio nuts to make a delicious citrusy and not too sweet Orange Honey pistachio cake perfect for breakfast or tea
Ingredients  
3 ¼

cups

Indian Maida or All purpose flour

/400 gms

½

teaspoon

Baking soda

2 ½

teaspoons

Baking Powder

½

teaspoon

Salt

2

tablespoons

Softened Unsalted Butter

/30 gms / ¼ stick unsalted butter

1

cup plus 2 teaspoons

Honey

1 cup + 2 teaspoons/250 ml

1

egg

room temperature, lightly beaten

1 ½

tablespoons

orange zest

or finely grated orange rind

¾

cup

orange juice

/ 180 ml/ freshly squeezed and no added sugar

1

cup

unsalted, shelled pistachio nuts

/125 gm/ chopped
Instructions 
Preheat the Oven to 170 C or 325 F. My oven heats up quite fast, so I light it up after I prepare the ingredients as below, and before I begin to mix the batter for the cake.
To Prepare The Ingredients
Keep the butter out ahead of time so that it becomes soft by the time you begin to prepare the batter.

Wash, dry and zest the orange. Cut into two and squeeze out orange juice, removing any seeds. Small amounts of orange flesh in the juice are ok, but remove any large pieces.

Slice the shelled, unsalted pistachio nuts. Run them briefly in the food processor or nut grinder, but only just enough to break them into pieces, not grind to a powder. The prep time in this recipe card does not take into account slicing the nuts by hand. If you are slicing them manually with a knife, please add at least 10 minutes to the preparation time above.

Break the egg and beat it lightly with a fork or a whisk, just enough for the yolk and white to combine.
To Mix the Cake Batter for Orange Honey Pistachio Cake
Sift together the dry ingredients: flour, baking soda, baking powder and salt.

Line the bottom and sides of a 9" x 5" (23 cm x 13 cm) loaf pan with parchment paper, letting an inch of the paper jutting out on all sides. If the paper requires it, grease the inside. The kind I used did not require to be greased.

Cream the butter until soft, using an electric mixer if required. I beat it by hand as it was already quite soft.

Add the honey and stir it in till it mixes into the butter.

Stir the beaten egg and add, mixing into honey butter until it blends in completely.

Add the orange zest and again stir it in completely.

Fold the flour in stages. First fold in about ⅓ of the flour into the wet ingredients, add about ⅓ of the orange juice (¼ cup at a time) and mix it in till all the flour is wet and the ingredients are nicely blended.

Repeat this twice using ⅓ of the flour and the orange juice for each batch that you mix.

Add the chopped pistachio nuts and stir them in well. As there are plenty of these, they will not all sink to the bottom of the cake while baking but will be spread all over the batter. If you wish though, you could lightly flour the nuts before adding to the batter and stirring to make sure they are distributed.
To Bake the Honey Orange Pistachio Tea Cake
Pour the batter into the prepared loaf pan.

Bake for 60 - 70 minutes, until a skewer inserted into the centre of the cake comes out clean.

Remove from the oven and leave the cake in the pan for 10 minutes.

Turn it out to cool on a wire rack. Slice once it is totally cool.
RECOMMENDED PRODUCTS
As an Amazon Associate and member of other affiliate programs, I earn from qualifying purchases.