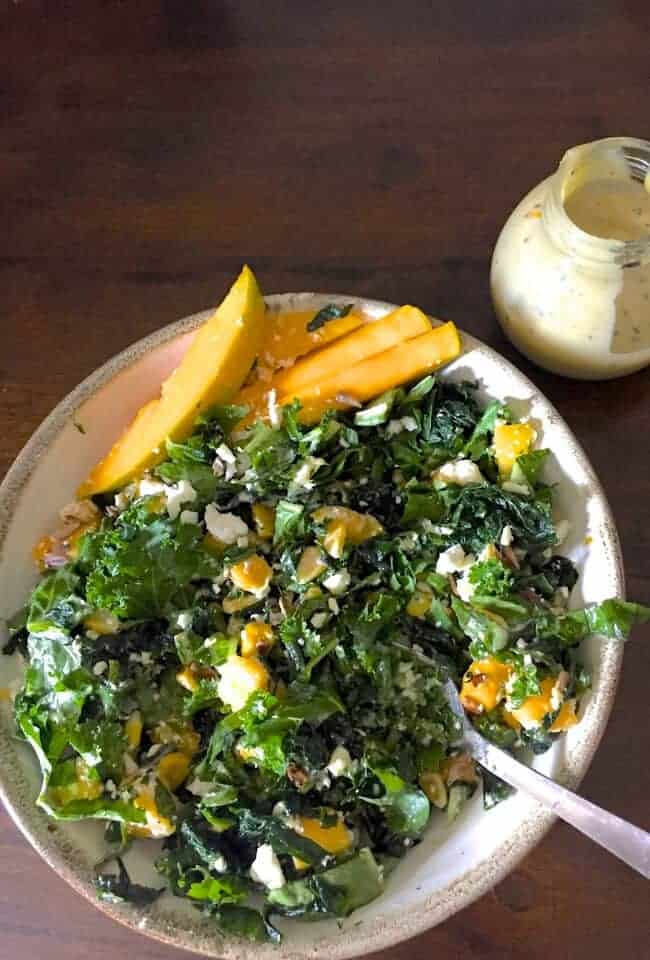 Making Marinated Kale Mango Salad
1. The Kale here is both marinated and massaged. The Lemon juice, salt and olive oil bring out the flavours while reducing the inherent bitterness of Kale.
2. Ingredients and timing do not include that for making a Salad dressing. Pl refer the links to recipes below for the same.
3. To massage the Kale, gently rub each slice between your fingers, letting the lemon juice and oil get into them. Just 2- 3 minutes, and it makes such a refreshing difference to the taste.
4. As I have said in the instructions, allow the kale to marinate for at least 30 minutes, though 4 hours would be ideal. Kale doesn't easily become soggy, so you can safely refrigerate it even a day earlier, if you want.
5. This is one of those salads that hardly needs a recipe. Feel free to adjust the proportions of the main ingredients. Be generous with the salad dressing and let it spread nicely over the greens.
6. Use Ripe firm mangoes for the salad for best results.
7. If you want more crunch in the salad, substitute roasted peanuts for the corn in the recipe.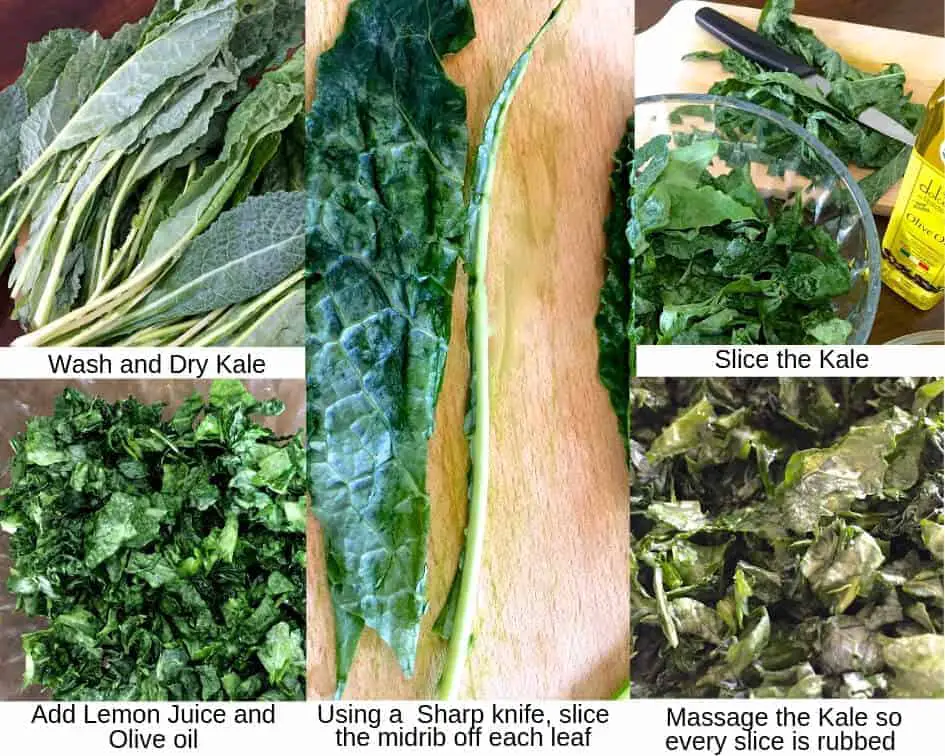 Recommended Salad Dressings:
Each of these Dressings for the Marinated Kale Mango Salad, give different but equally delicious results.
1. The Tahini Citrus Salad Dressing is quick to make. Store bought tahini with freshly squeezed lemon juice, orange juice and honey. Link to the recipe is here.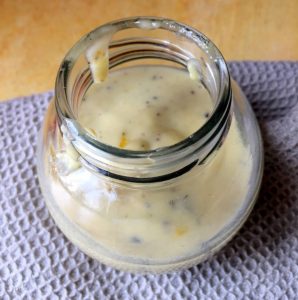 2. The Strawberry Poppy Seeds Salad Dressing, with ripe strawberries, mustard, balsamic vinegar, honey, poppy seeds, is a real winner! Link to the recipe is here.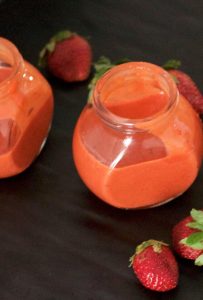 3.  The Garlickly Honey Lemon Salad Dressing is very easy to put together, with ingredients you would usually have in your kitchen: lemon, honey, olive oil, garlic! Link to the recipe is here.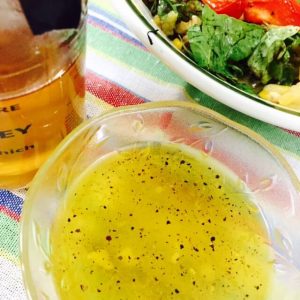 Other Recipes you may like to try from this blog: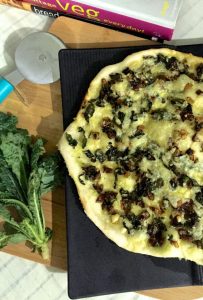 Green Shakshuka with Kale and a Parsley Pesto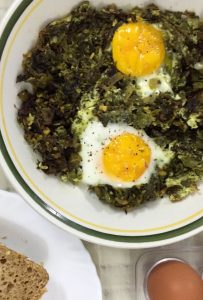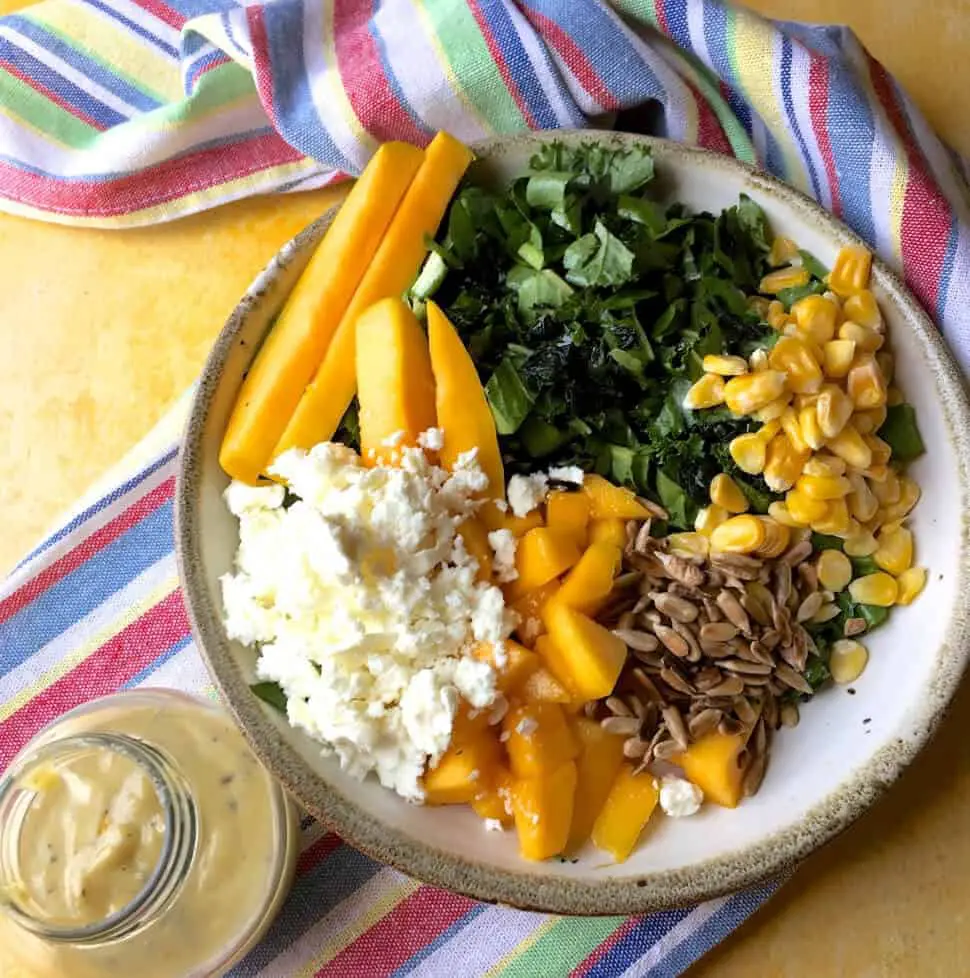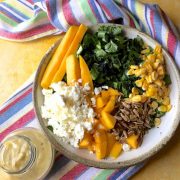 Marinated Kale Mango Salad with Sunflower Seeds
Easy Marinated Kale Mango Salad with the Kale massaged with lemon juice and olive oil and then marinated. Ripe yellow mangoes, fresh greens and sunflower seeds make up the rest of the salad. Paired with a Tahini Citrus dressing or a Strawberry Poppy Seed one, or a simple Honey Lemon with Garlic dressing
Print Recipe
Ingredients
To Prepare/Marinate the Kale
2

cups

kale

-

Washed, dried, midribs removed, chopped

1/16

teaspoon

salt

-

/a pinch

½

tablespoon

extra virgin olive oil

1

tablespoon

lemon juice

-

Divided into ½ tablespoon portions
To make Kale Mango Salad
1

tablespoon

Sunflower seeds

1

cup

mango

-

Sweet Ripe Mango, Peeled, Diced

2

cups

Salad Greens

-

Washed, dried, chopped

¼

cup

Frozen Corn

½

teaspoon

salt

-

/or to taste. Adjust if the Salad dressing contains salt

½

teaspoon

Black Pepper Powder

-

Freshly Ground

¼

cup

Salad dressing

-

See links in Post above

¼

cup

feta cheese

-

optional for garnish
Instructions
Massage and Marinate the Kale
Note: The Ingredients, Making time and Instructions do not include the Salad dressing. Links to easy recipes for the same are given in the post write up above.

Wash, dry well and then prepare the Kale leaves by spreading each on a cutting board, and using a sharp knife, cut away the midribs and stalks. Slice the kale thinly and place in a bowl large enough for you to be able to put your hands in.

Add a pinch of salt, lemon juice and olive oil as in in Ingredients above for Preparing Kale. Stir. Using your fingers, gently massage the kale, rubbing in the oil and lemon juice. Treat every leaf and continue to massage for about 3 minutes. The Kale will darken in colour and wilt. Add another ½ tablespoon of lemon juice. Cover with cling wrap and keep in the fridge for the Kale to marinate for at least 30 minutes. 4 hours is ideal.
To Make Kale Mango Salad
Heat a pan on the stove. Add sunflower seeds and roast on medium heat for about 2 minutes, till the seeds begin to brown, Keep stirring as they roast. Transfer to a dry bowl immediately so that the seeds stop cooking. Cover and set aside on the kitchen counter till required.

Wash and peel a ripe mango. Dice into small cubes, about 1 cm square. Or into 1 inch long thin slices. Wash the salad greens, dry them, preferably in a salad spinner, or else on a kitchen towel. Shred the greens or slice them. Microwave frozen corn for about 1 minute

In the bowl in which you are going to mix the salad, first place the salad greens. Add the mango slices. Add the marinated kale. Add the corn kernels. Season lightly with salt and pepper. Toss/ mix.

Add Salad dressing your choice and mix it well. A Tahini Citrus salad dressing, or a Strawberry Poppy Seeds dressing would go really well with the Kale and Mango. Links to these recipes are given in the post write up above. Add the roasted sunflower seeds and transfer to a serving bowl. Garnish with feta cheese (optional)
A bunch of fresh kale and ripe yellow mangoes, just coming into the season, lovely salad greens (not sure of their names, but they are green and taste really good) in my balcony garden, and a "i don't want to cook in  this heat' kind of mood, were the incentive to toss everything together into an easy salad. The Tahini Citrus Salad dressing I had made a day earlier was just perfect for the leafy, marinated kale mango salad, with sunflower seeds and corn to give texture and add their flavours.