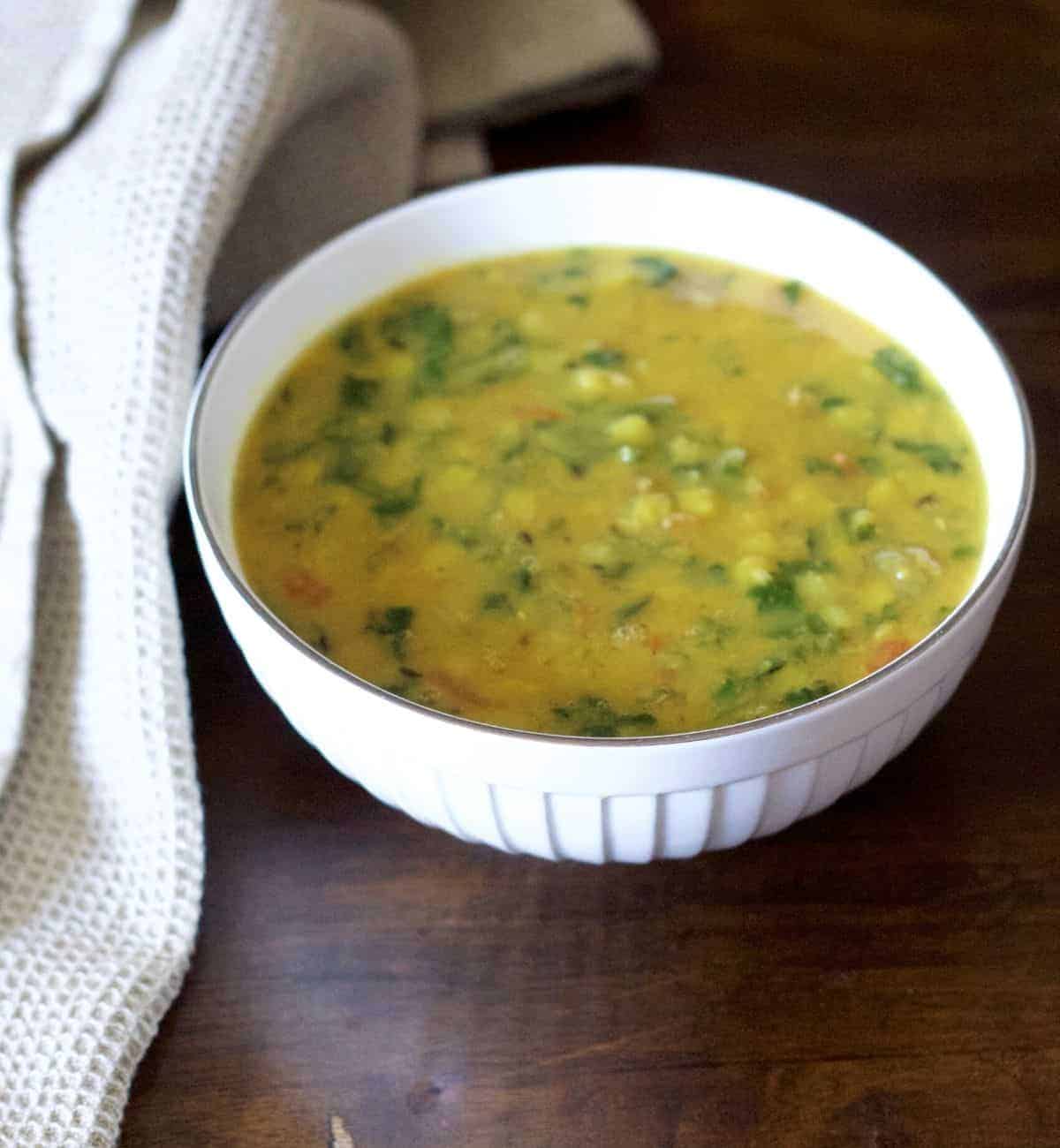 Making Arhar Dal Palak/ Spinach Lentil Dal/ Stew
This is a versatile dish, and you can substitute the palak (spinach) for other leafy greens such as methi saag (fenugreek leaves)or amaranthus leaves. Or with Kale leaves. You get the double nutritious benefit of the lentils as well as the greens. Turmeric, fenugreek seeds, cumin and the curry leaves add to the nutrition quotient of the dal palak along with ginger and garlic.
Sauté the greens lightly until just done, so that you can retain as much of the nutrition as possible. I prefer to pressure cook the dal so that the spinach leaves when added later on, do not have to cook for long and the lentils are also cooked through.
The yellow lentils/ split pigeon pea lentils used here are cooked soft and mashed to give the arhar dal palak just the right consistency.
Other Indian Dal Recipes From This Blog:
Lucknowi Khatti Dal from Arhar Dal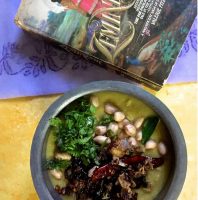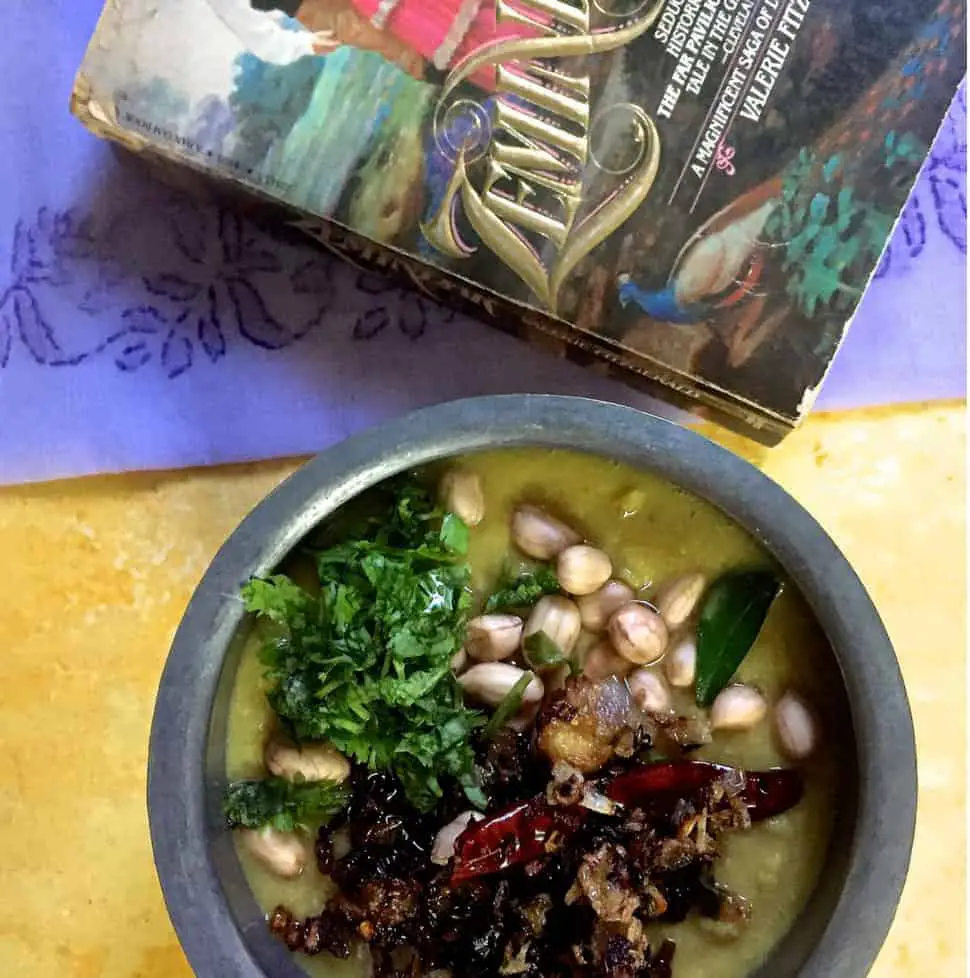 Nutritious Pink Masoor Dal with Beans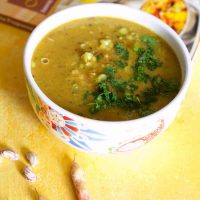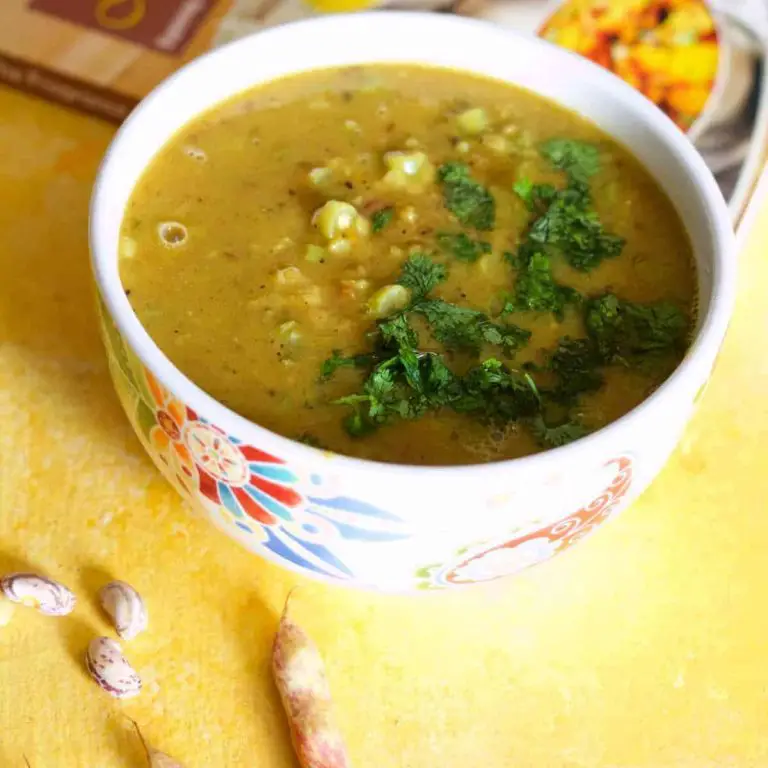 Maharashtrian Amti Panchmel Dal with Kokum and Goda Masala
SaveSave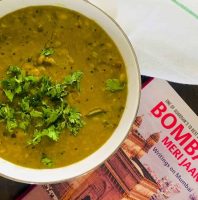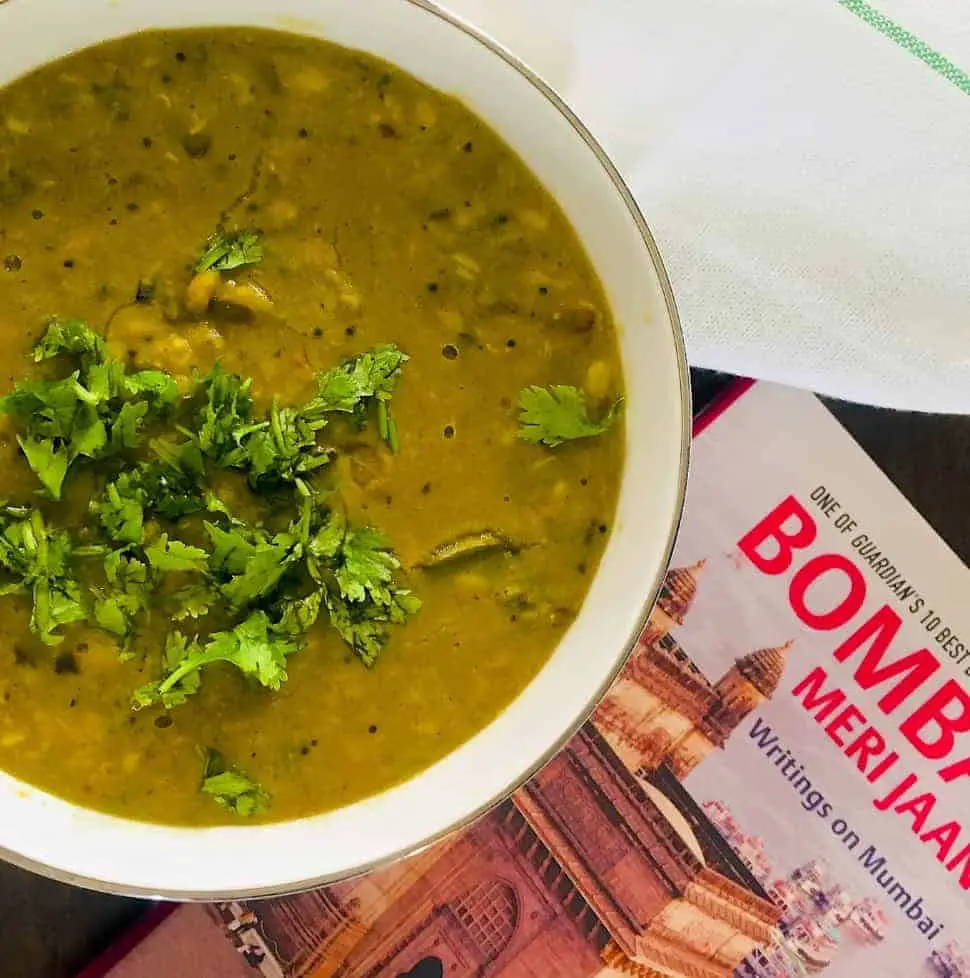 "Recipe"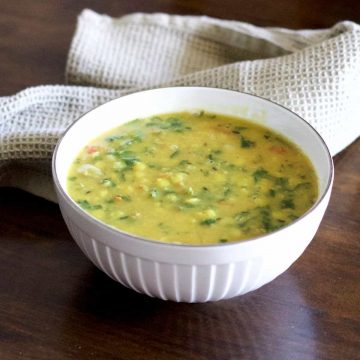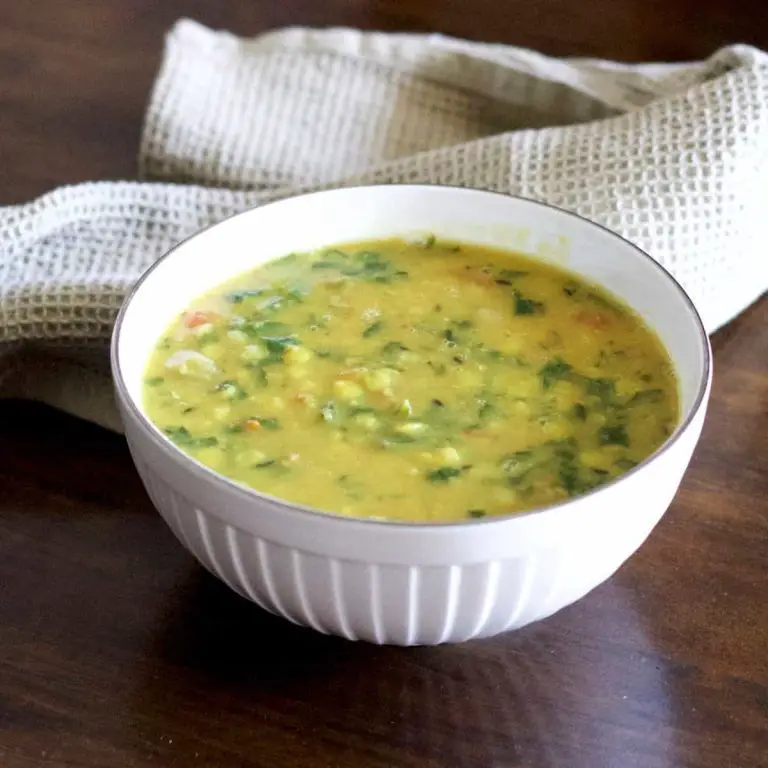 Arhar Dhal Palak -Pigeon Pea Lentils with sautéed Spinach
Savoury Arahar Dal Palak, a comforting and warm spinach and split yellow lentils stew. Vegan, Gluten Free, Nutritious, with turmeric, cumin and fenugreek seeds. Have it hot with Chapati or with rice.
Ingredients  
For cooking the Dal:
1

cup

arahar dal

split pigeon pea lentils/ towar dal/ split yellow lentils

2

cups

water

½

teaspoon

turmeric powder
For the Dal Palak
1

tablespoon

vegetable oil

mild oil like sunflower/ or ghee for non vegans

1

smidgen

Methi seeds / Fenugreek seeds

1/32 of a teaspoon; small quantity about 5-6 seeds

½

teaspoon

Jeera seeds / Cumin seeds

1

green chili

small chili/ to taste

a few

curry leaves

4-5 leaves

¼

inch

ginger piece

minced

2

cloves

garlic

minced

½

cup

onion

1 small sliced onion

3

cups

spinach

washed, drained chopped small

½

cup

tomato

1 small sliced ripe tomato

½

teaspoon

salt

or to taste
Instructions 
To cook the Dal
Rinse the arahar dal/ yellow lentils, add the turmeric powder and Pressure cook in 2 cups of water for 3 whistles till soft.

If not using a pressure cooker, cook till soft and mashable, on low heat in 2.5 cups of water and the turmeric powder, stirring frequently to ensure the lentils don't catch or char at the bottom of the pan. Top with a little water if its becoming dry. This method may take about 20 minutes.
Preparation
While the dal/ lentils are cooking, Chop the spinach, stalks and all, into 2 cm pieces. Wash and clean the spinach, ensuring there are no grits. Set aside in a colander to drain, or spin in a salad spinner.

Slice the onion and tomato into small pieces. Slice the green chili. Peel and mince the ginger and garlic.

Mince the curry leaves
To Make Arhar Dal Palak/ Spinach Lentils Stew
Once the dal is done and the pressure cooker is ready to be opened, set a pan on low heat and add the oil. (If you are not vegan, you may like to use ghee - it gives its special aroma to the dish).

When the oil is hot, add fenugreek seeds, saute for 2 seconds (on low heat) or till they begin to darken and burst.

Add cumin seeds, sauté for 2 secs

Add the sliced green chili, let it scald ( discolour). Add the curry leaf pieces. if they are fresh, they may sputter.

Add the minced ginger sauté for 10 secs, add the garlic and sauté for another 10 secs or till they begin to discolour.

Add chopped drained spinach, sauté on high flame for 2 minutes. stirring continuously. Lower the flame, add tomato slices and let the spinach ( which would have wilted down by now) cook for 3-5 minutes till it is almost dry. Keep stirring so that the mixture doesn't 'catch' or char at the bottom of the pan.

Meanwhile take the cooked dal/lentils out of the cooker. Use a whisk/ masher gently on the dal so that it is fluid and mashed. Don't whisk it into a paste though. Add the dal to the spinach onion mixture.

Add a little water (about ½ a cup) if its very thick, as per the consistency you prefer. Add salt to taste, stir it in.

Bring to a boil on high heat and then reduce to low heat and let it cook for 5 minutes, stirring frequently.

Serve hot with chapatis or rice, and a dry sabzi ( vegetable), along with slices of onion and radish seasoned with salt and pepper.
Nutrition
Serving:
1
cup
Calories:
224
kcal
Carbohydrates:
34
g
Protein:
14
g
Fat:
4
g
Saturated Fat:
3
g
Sodium:
358
mg
Potassium:
657
mg
Fiber:
16
g
Sugar:
3
g
Vitamin A:
2284
IU
Vitamin C:
14
mg
Calcium:
60
mg
Iron:
5
mg